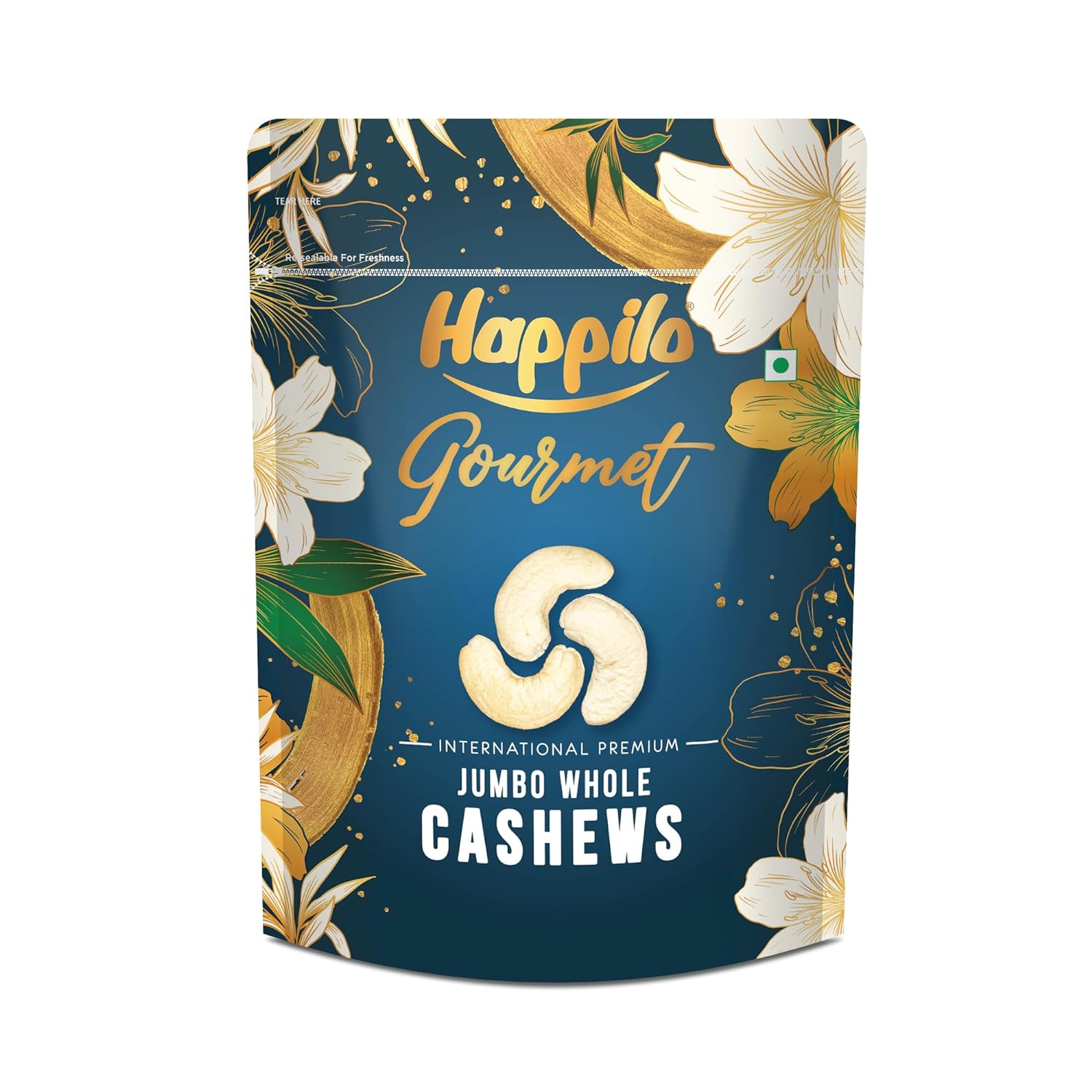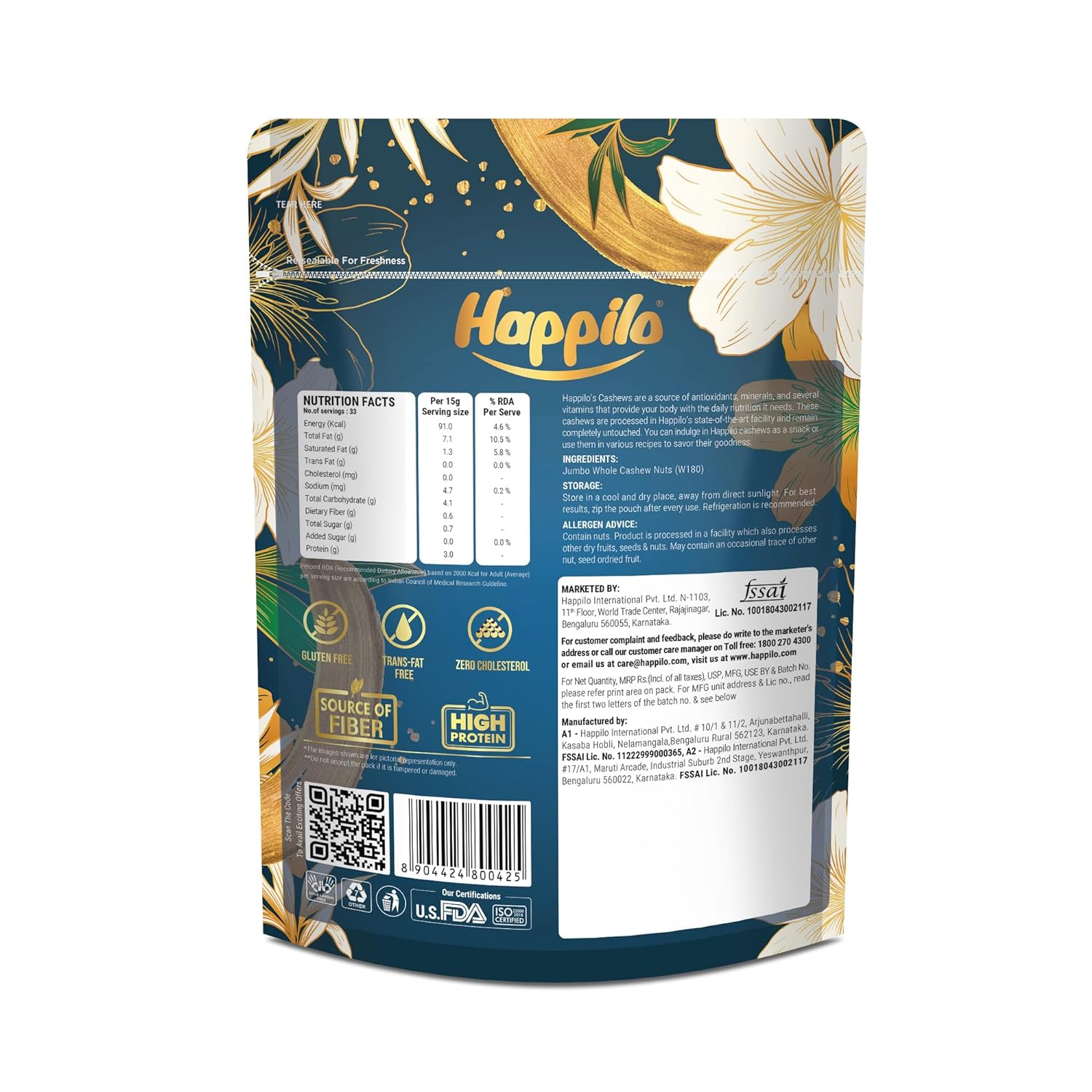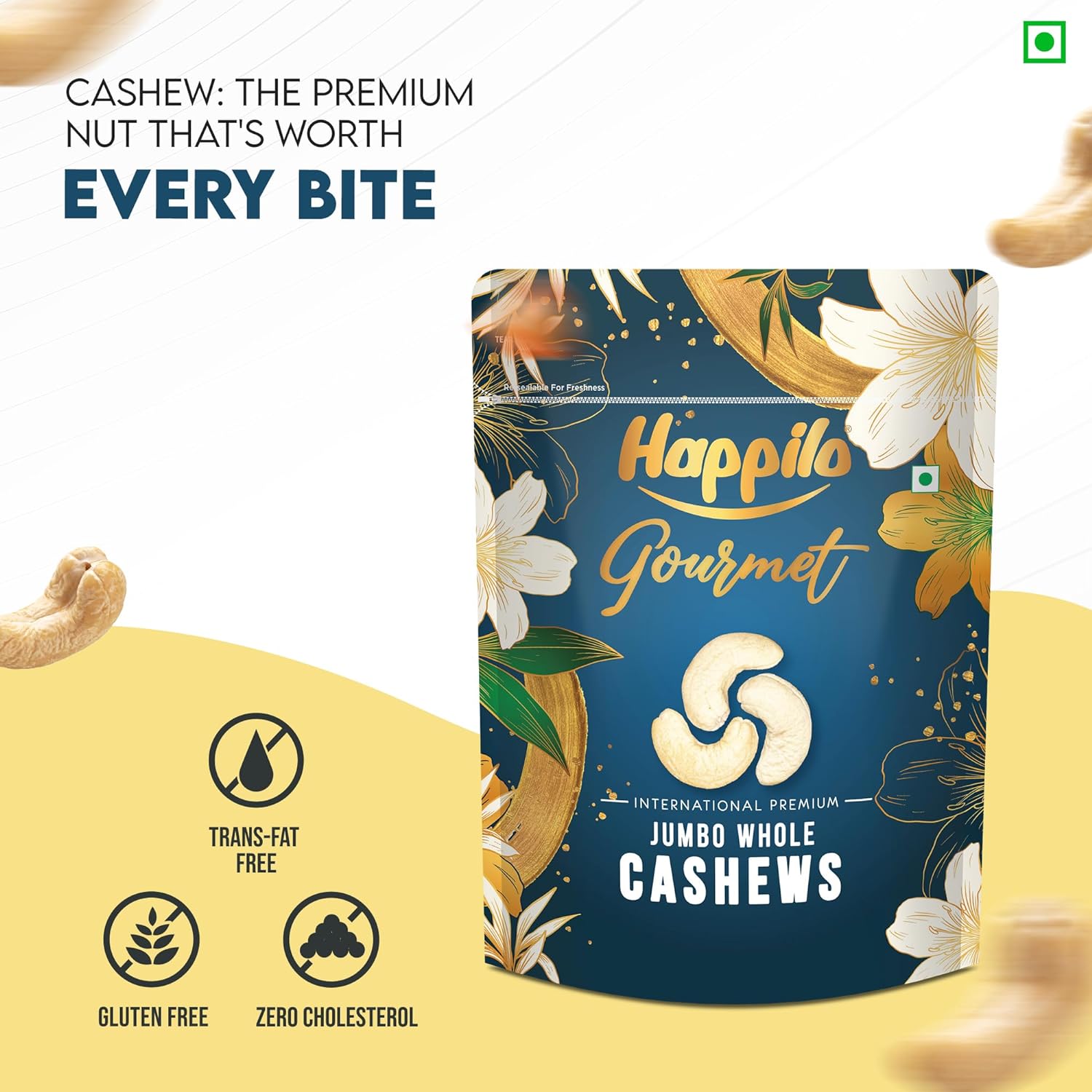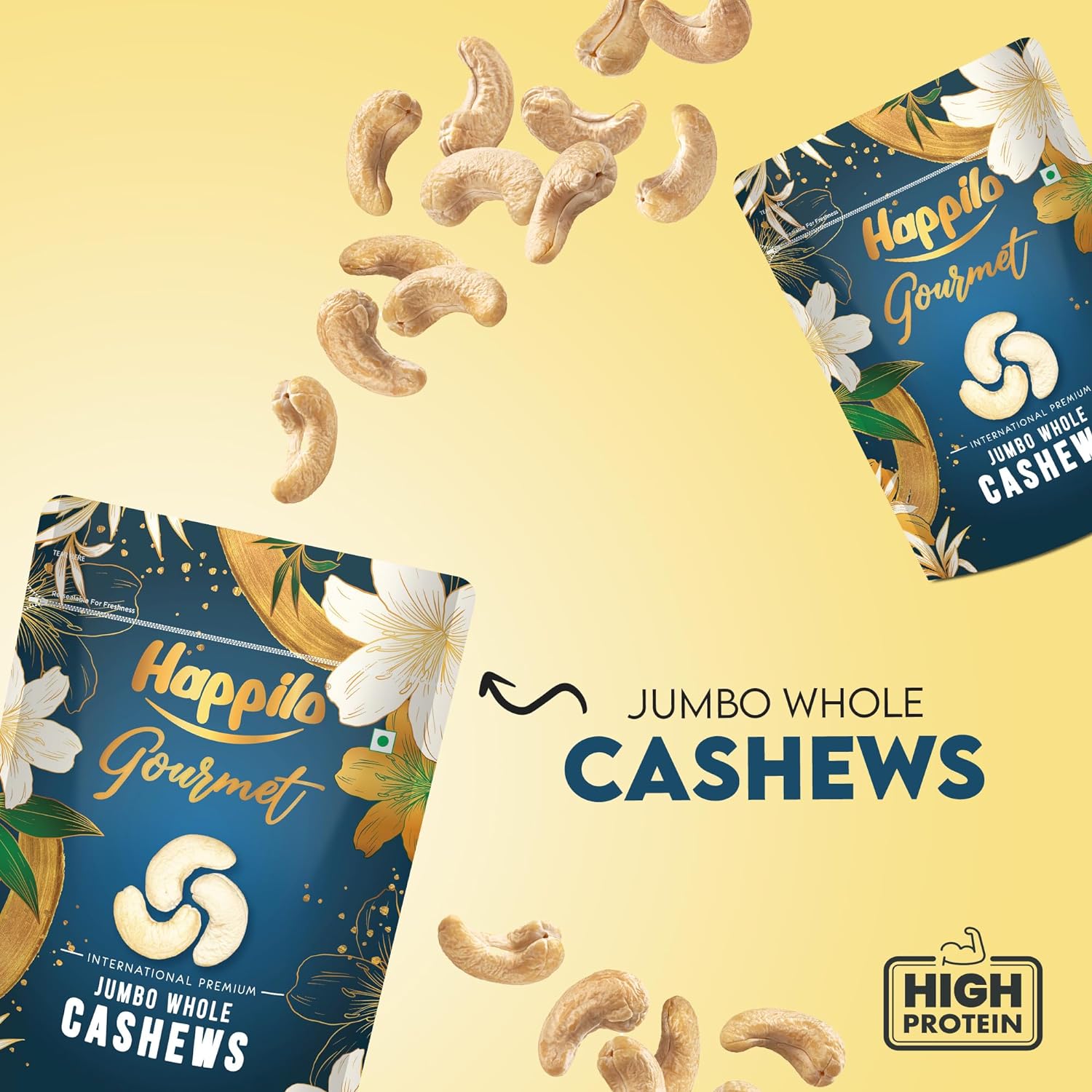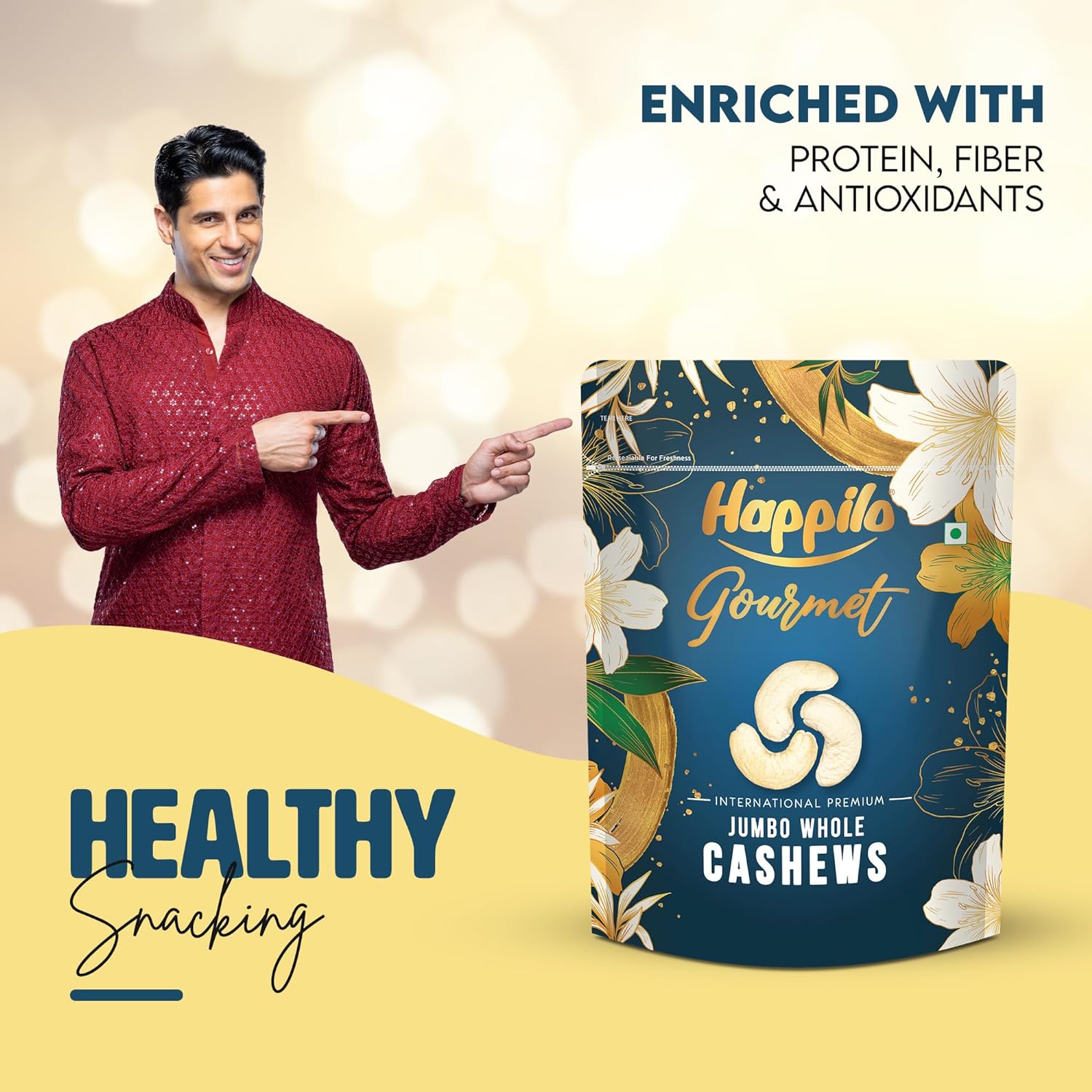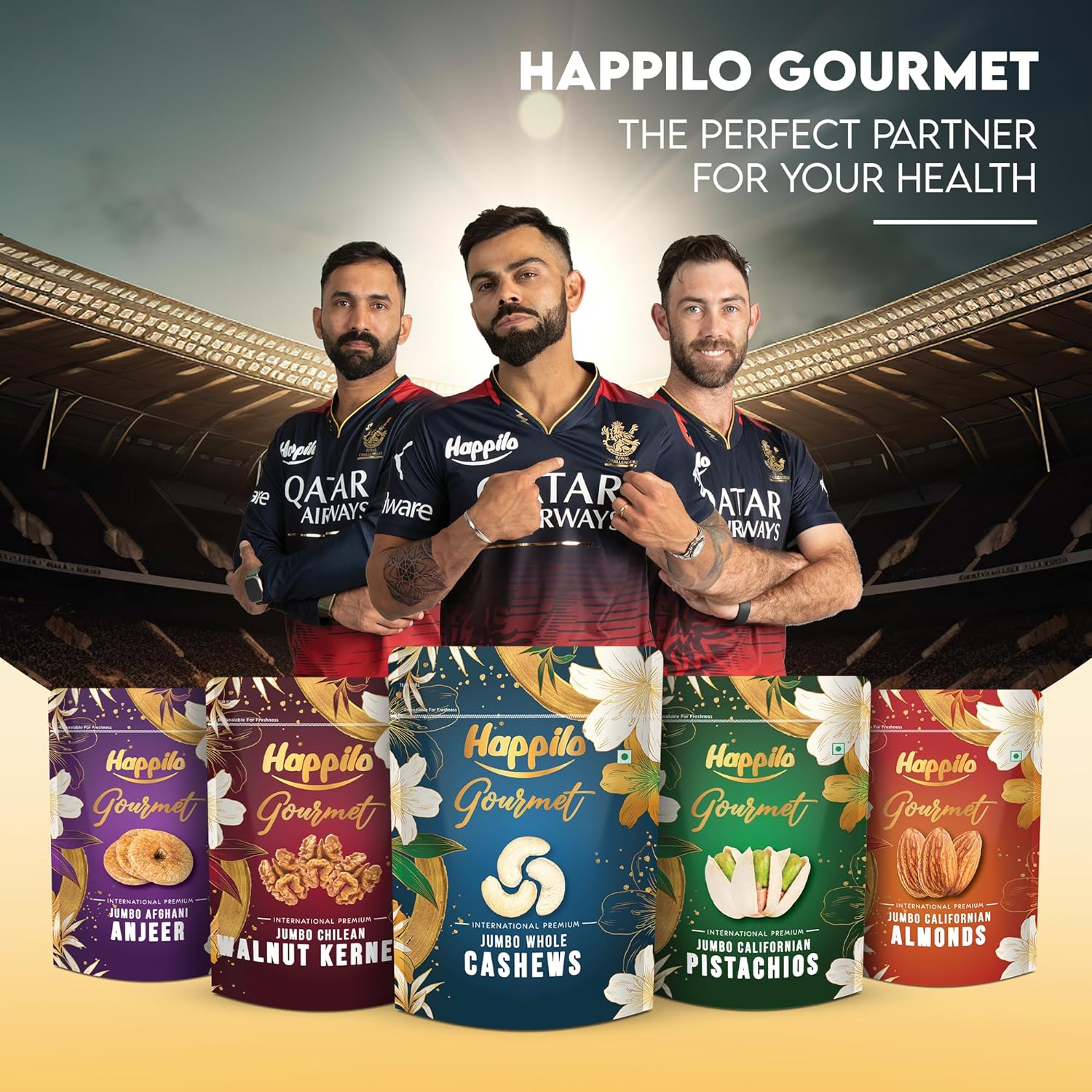 Happilo Gourmet Jumbo Cashew w180 500g
Share some content to your customers about your products.
Premium Quality Cashew Nuts: Happilo Gourmet Jumbo Cashew w180, available in this 500g pack, offers a premium selection of cashew nuts known for their superior quality and flavor. Each cashew undergoes rigorous selection to ensure excellence.
Large and Substantial (w180): These cashew nuts are categorized as w180, indicating their size and quality. They are known for their generous size and satisfying crunch, making them a delightful snacking option.
Nutrient-Rich Snacking: Cashew nuts are a natural source of essential nutrients, including healthy fats, protein, vitamins, and minerals. They provide both a tasty and nutritious snack to energize your day.
Culinary Versatility: These premium cashew nuts go beyond snacking; they are a versatile culinary ingredient. Their creamy texture and mild, nutty flavor make them suitable for a wide range of culinary creations, from savory dishes to sweet treats.
Convenient Packaging: The 500g packaging ensures you have an ample supply of these premium cashew nuts on hand. The packaging is designed to be resealable, preserving the freshness and quality for your convenience.
Share some content to your customers about your products.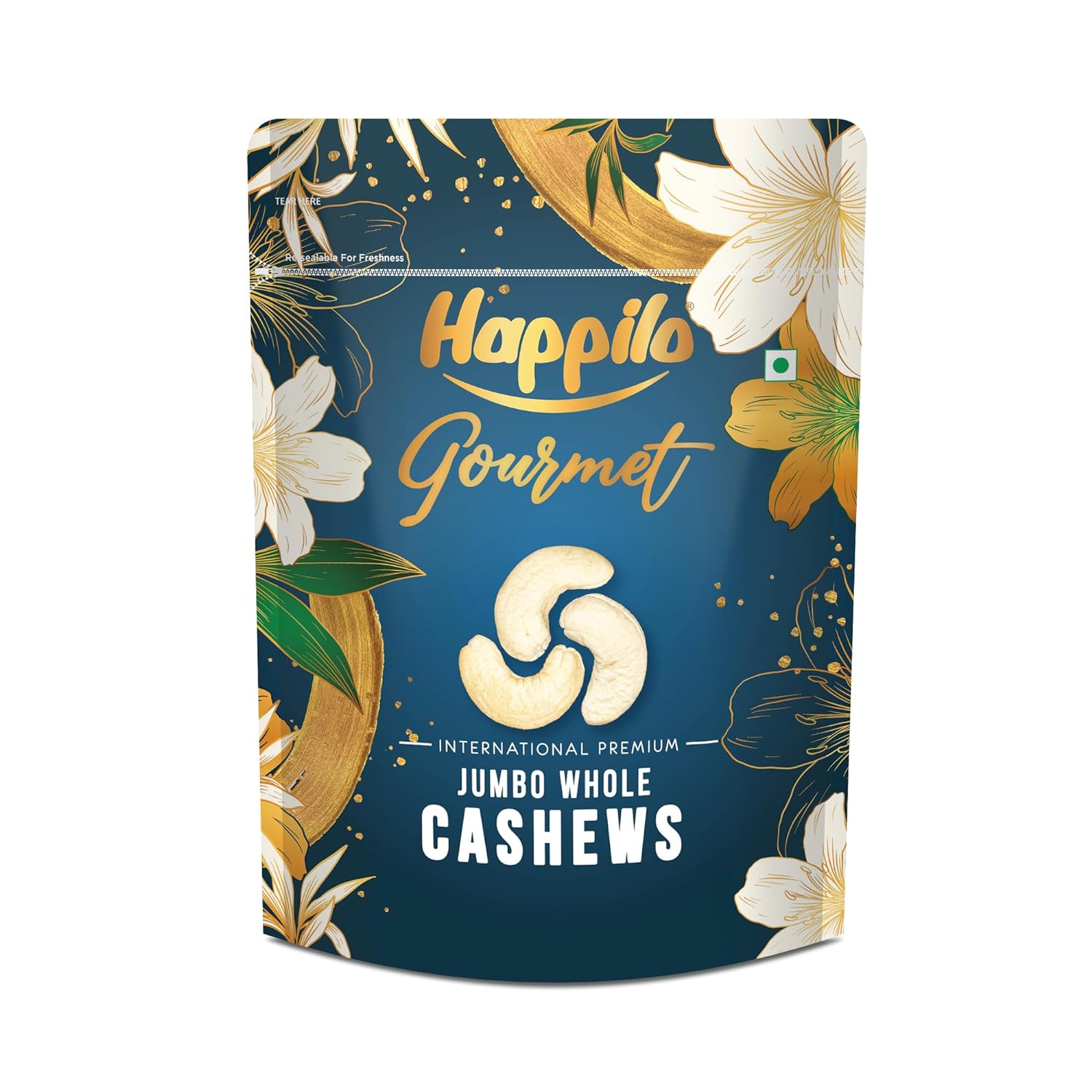 Explore Our Other Products
Yes, we ship all over the world. Shipping costs will apply, and will be added at checkout. We run discounts and promotions all year, so stay tuned for exclusive deals.
How long will it take to get my orders?
It depends on where you are. Orders processed here will take 5-7 business days to arrive. Overseas deliveries can take anywhere from 7-16 days. Delivery details will be provided in your confirmation email.
You can contact us through our contact page! We will be happy to assist you.