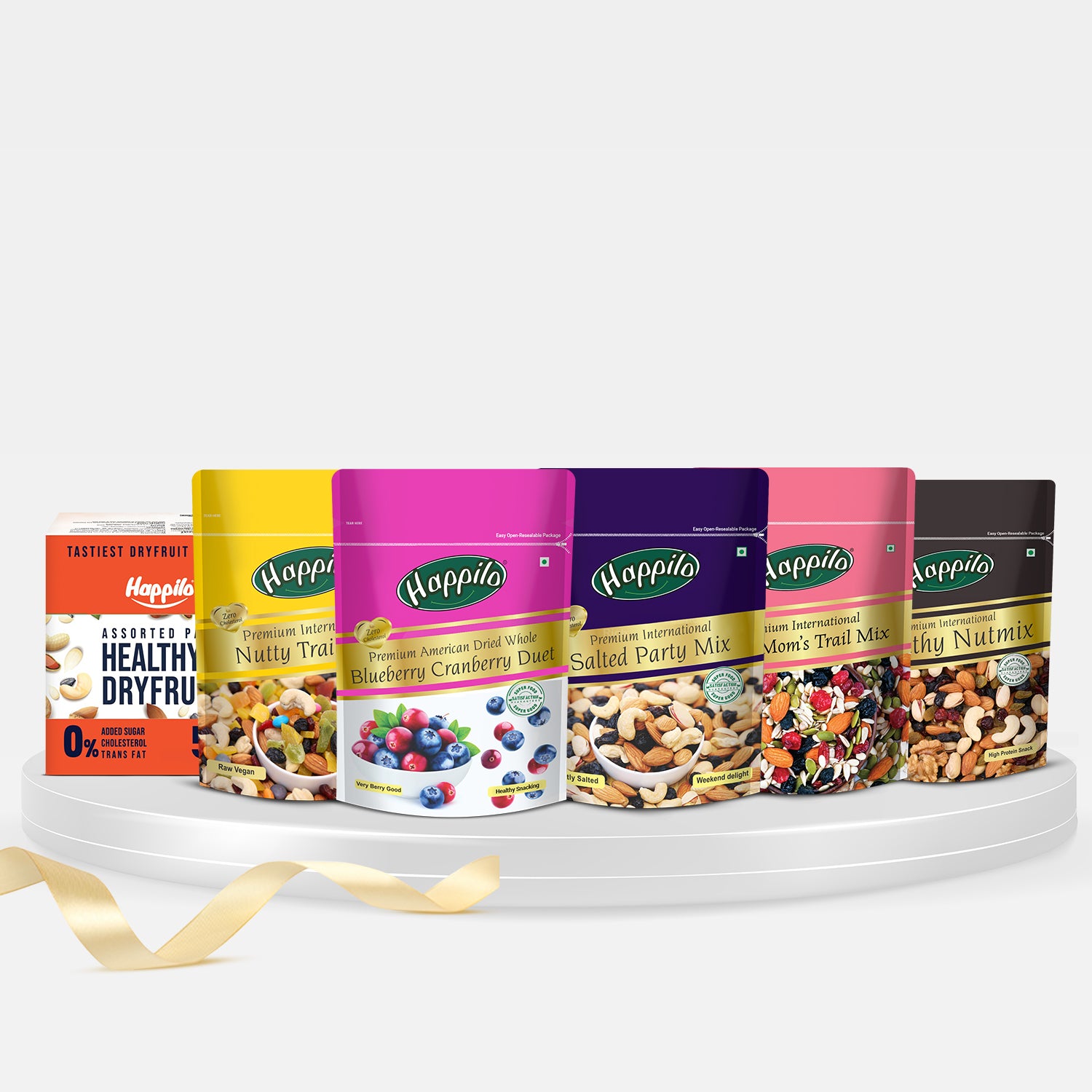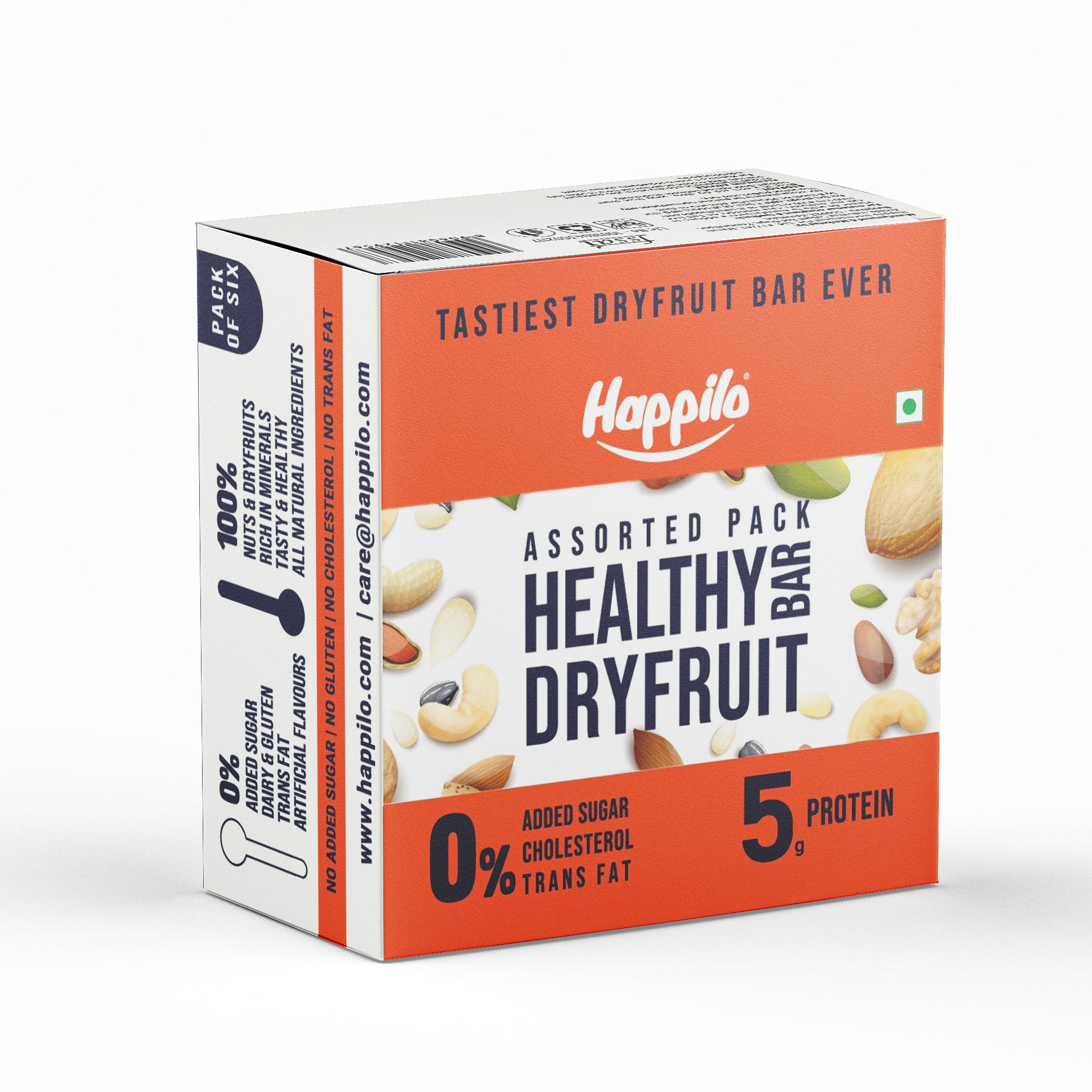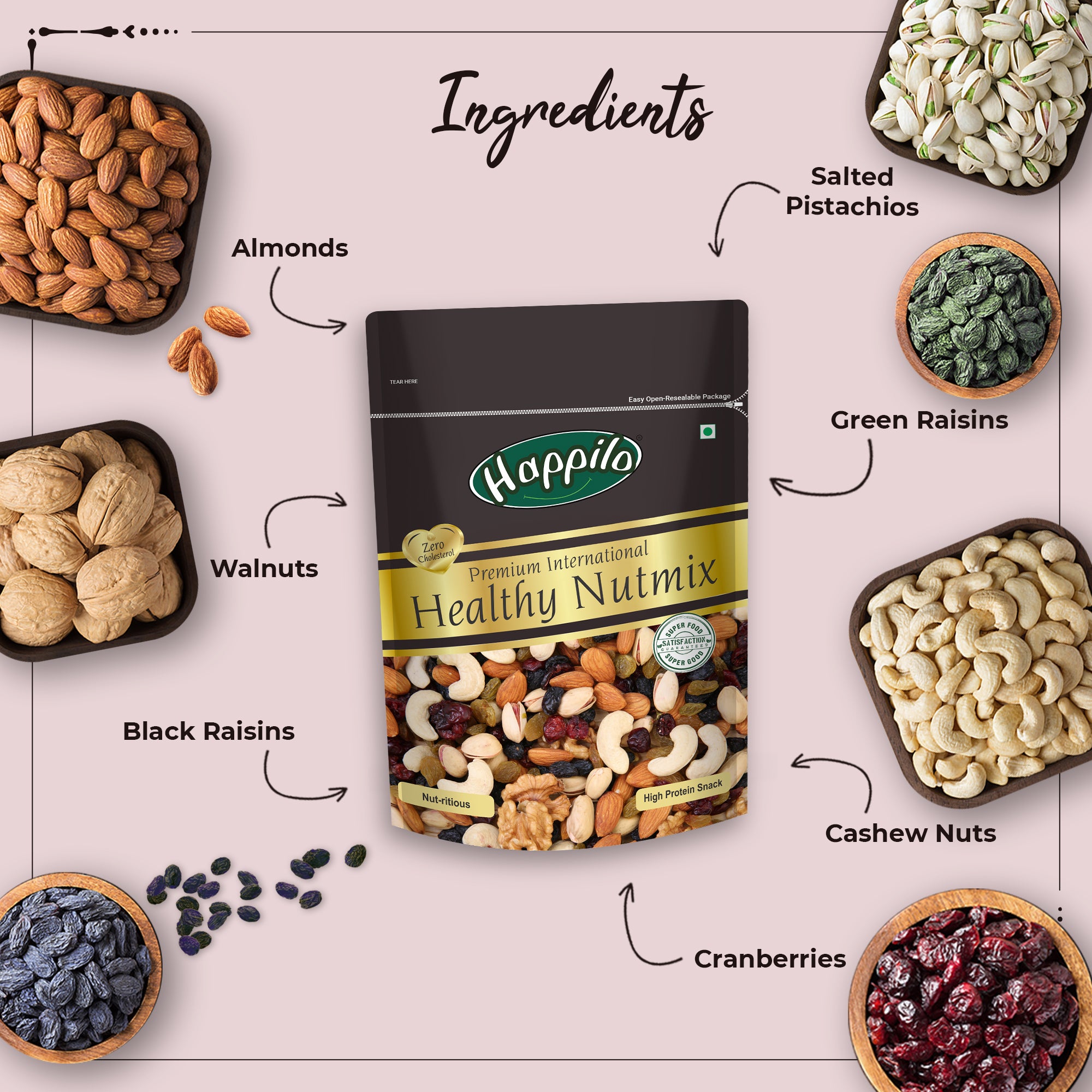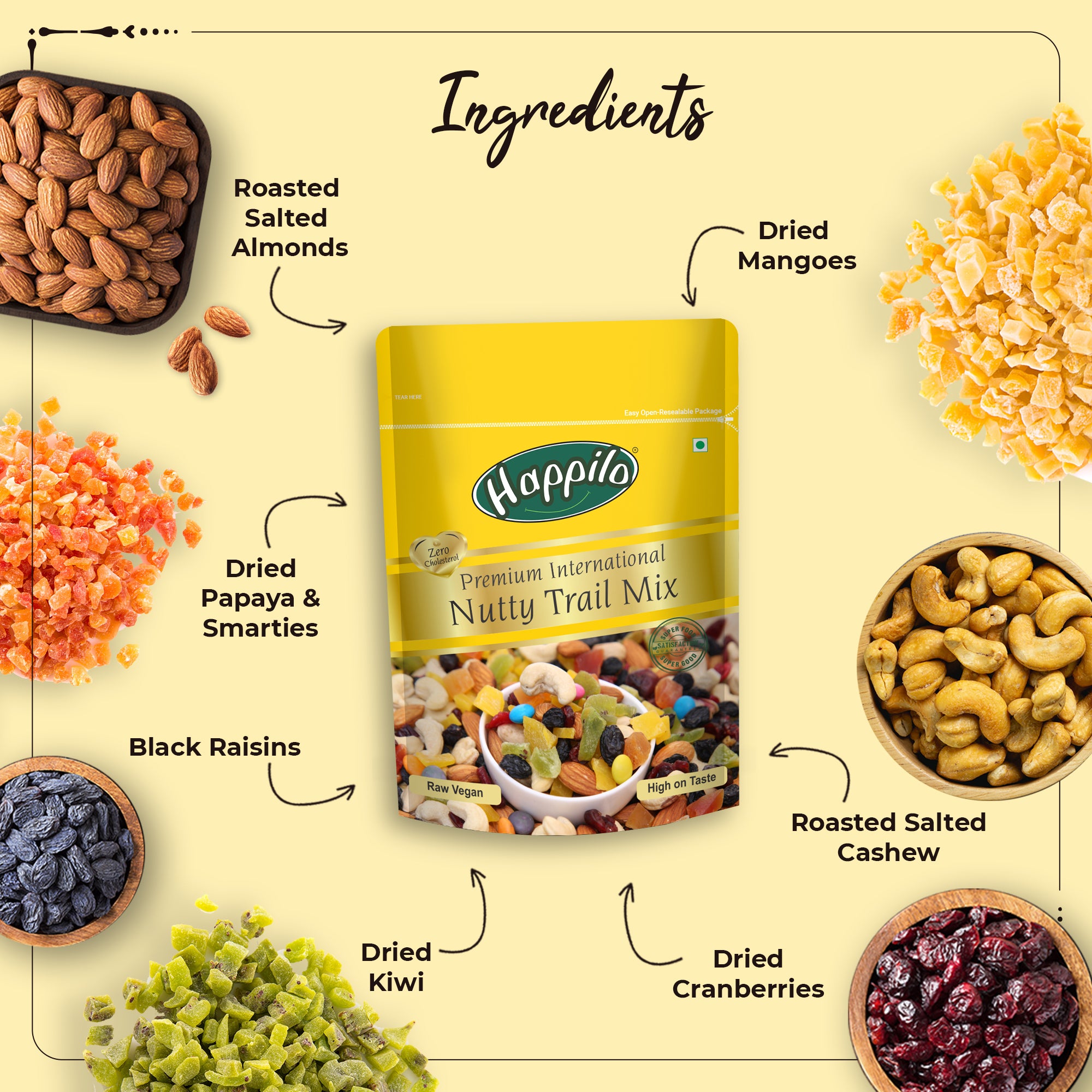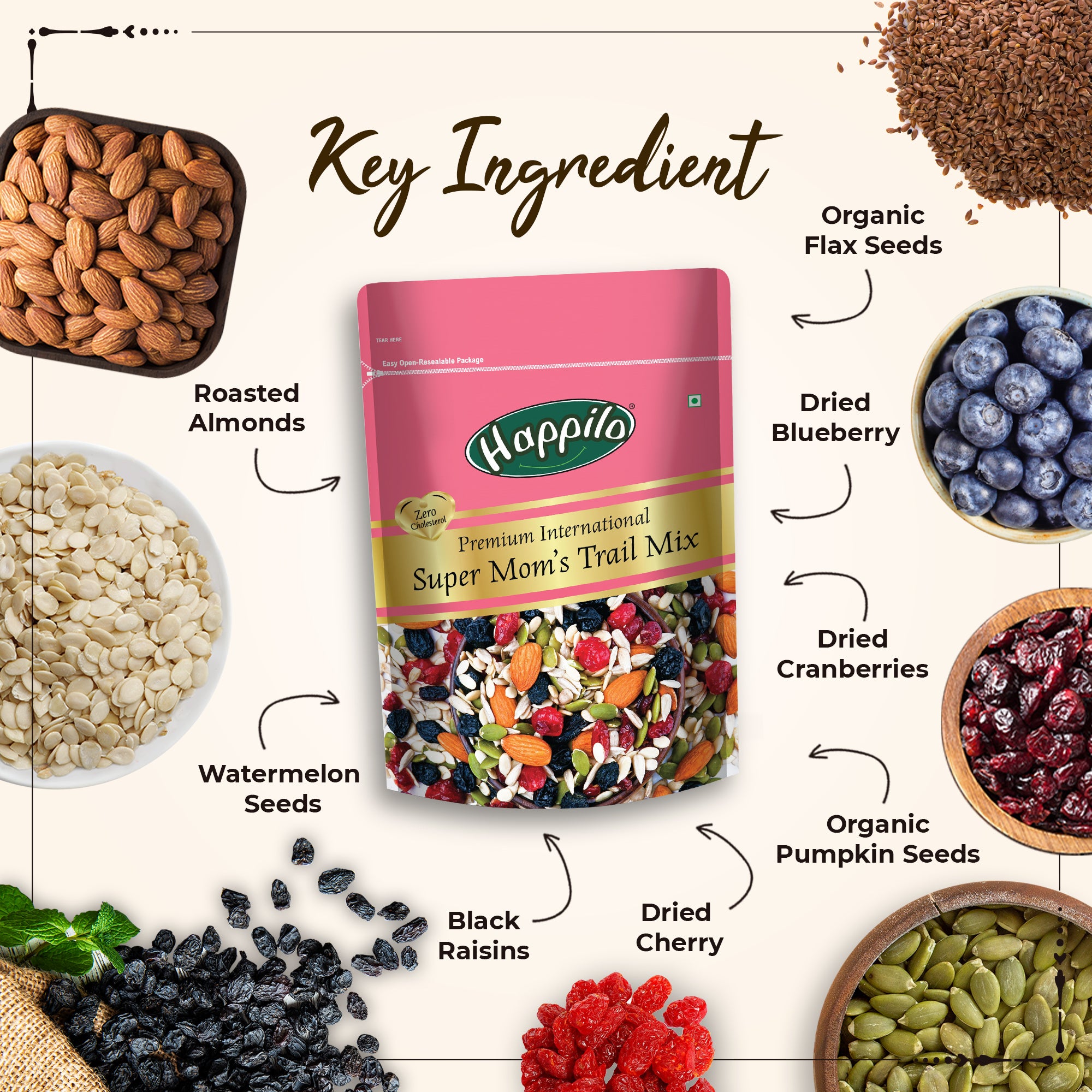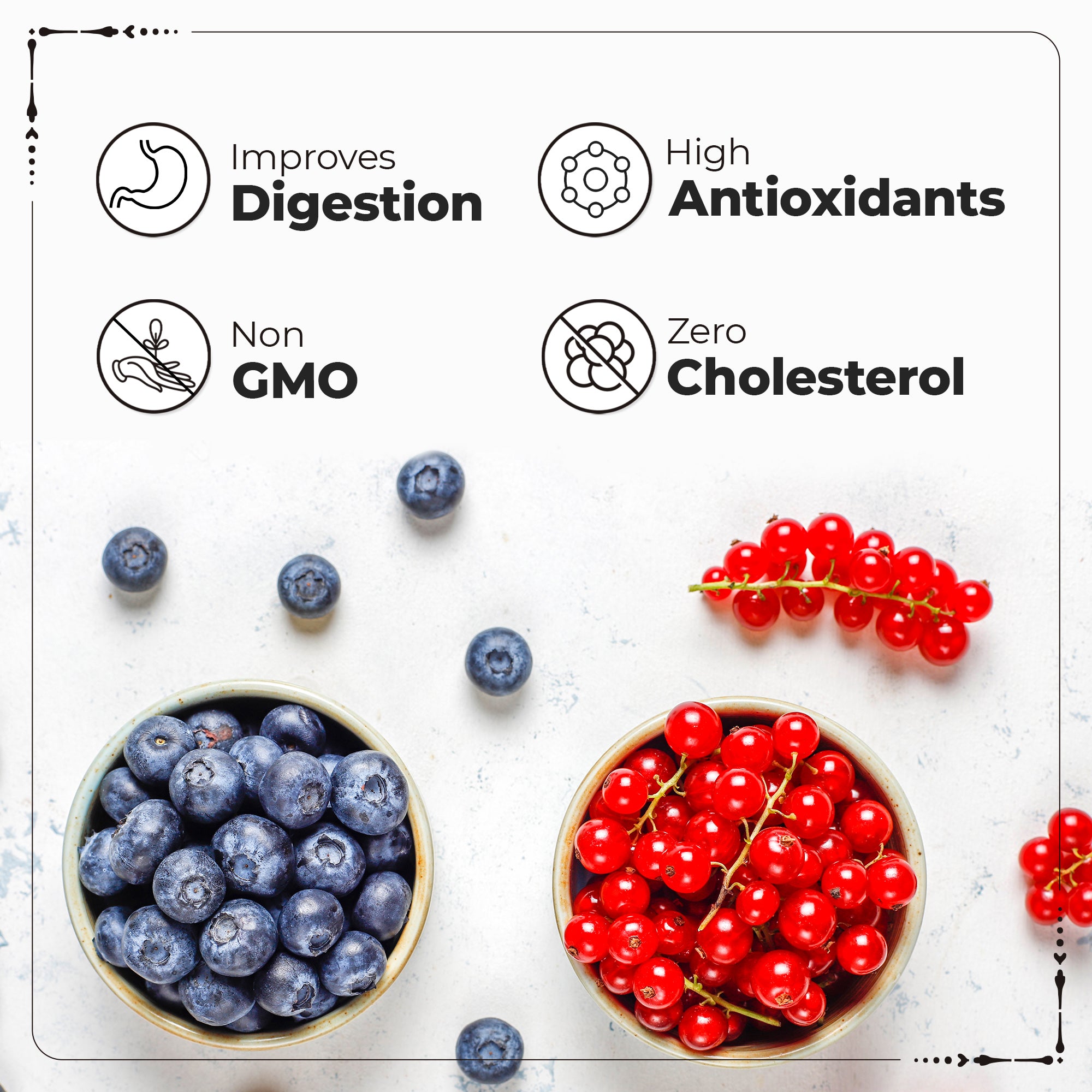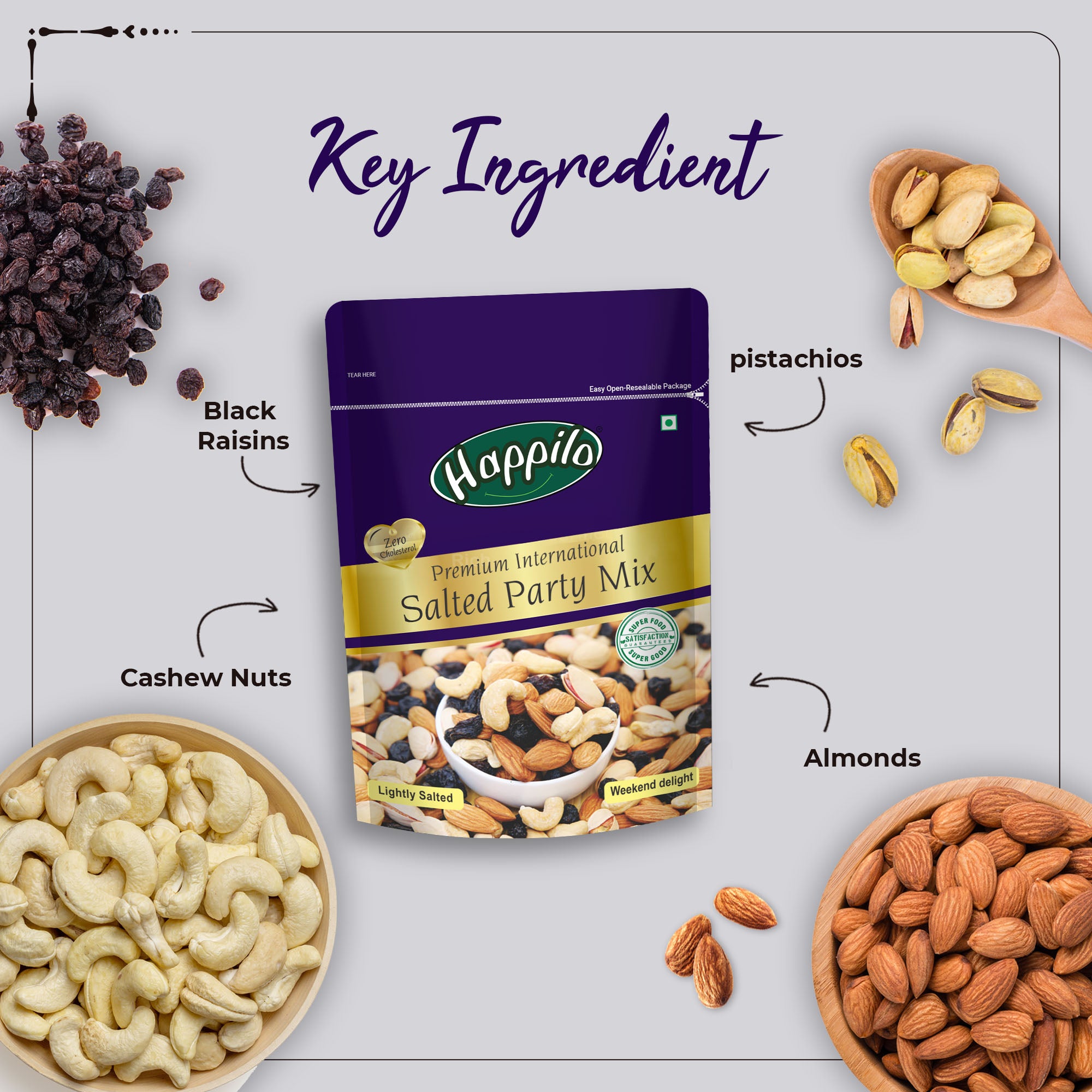 Nuts, Berries, Party Mix & Dry Fruit Combo (Premium Nut Mix, Nutty Trail Mix, Blueberry Cranberry Duet, Roasted Party Mix, Super Mom's Trail Mix, Dry Fruit Bar Celebrations Pack)
Share some content to your customers about your products.
Pack 1 - Happilo Premium International Healthy Nutmix 200g, Dried Almonds, Black Raisins, Cashewnuts, Cranberries, Green Raisins, Pistachio Kernels & Walnut Kernels

Pack 2 - Happilo Premium International Nutty Trail Mix 200g, Dry Fruits Mix, High Protein Snack, Superfood, Loaded with Protein, Vitamins & Minerals

Pack 3 - Happilo Premium International Supermom Trail Mix 325g, Roasted Almonds, Pumpkin, Flax & Watermelon Seeds, Dried Cranberries, Blueberries, Afgani Black Raisins, Cherry, Superfood Mix Snack

Pack 4 - Happilo Premium American Dried Whole Blueberry Cranberry Duet 200g pack,  Dried Cranberries & Blueberries Mix, Natural Real Dried Berries, Low Calorie Snack
Pack 5 - Happilo Premium International Salted Partymix 200g, Healthy Dry Fruits Snack, Contains Kaju, Kishmish, Badam & Pista, Oven Roasted Nuts, Source of Minerals & Vitamins
Pack 6 - Happilo Healthy Dry Fruit Bar Assorted Pack of 12, (15g x 12),Healthy Snack, High in Protein Nuts, No Added Sugar
Share some content to your customers about your products.

Explore Our Other Products
Yes, we ship all over the world. Shipping costs will apply, and will be added at checkout. We run discounts and promotions all year, so stay tuned for exclusive deals.
How long will it take to get my orders?
It depends on where you are. Orders processed here will take 5-7 business days to arrive. Overseas deliveries can take anywhere from 7-16 days. Delivery details will be provided in your confirmation email.
You can contact us through our contact page! We will be happy to assist you.