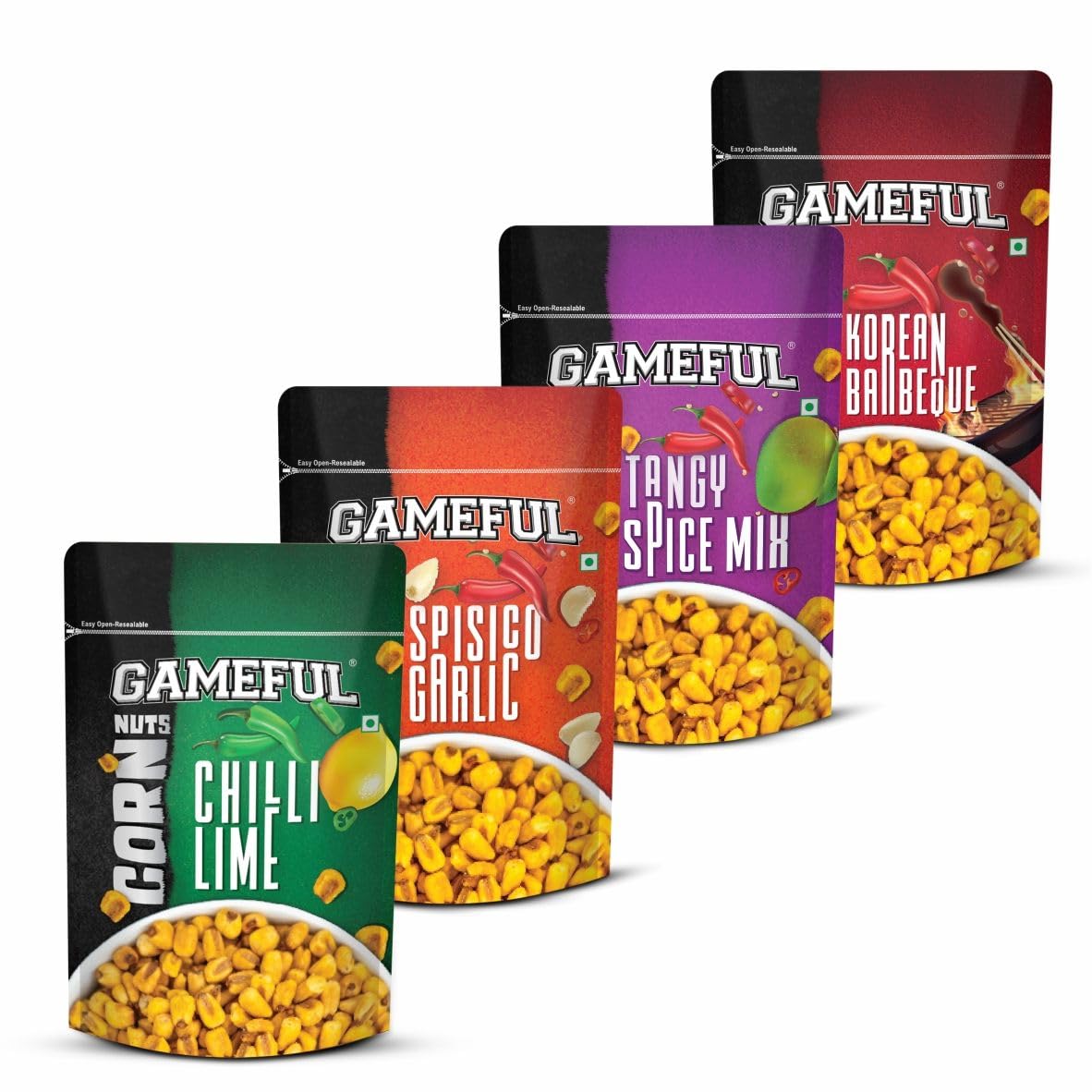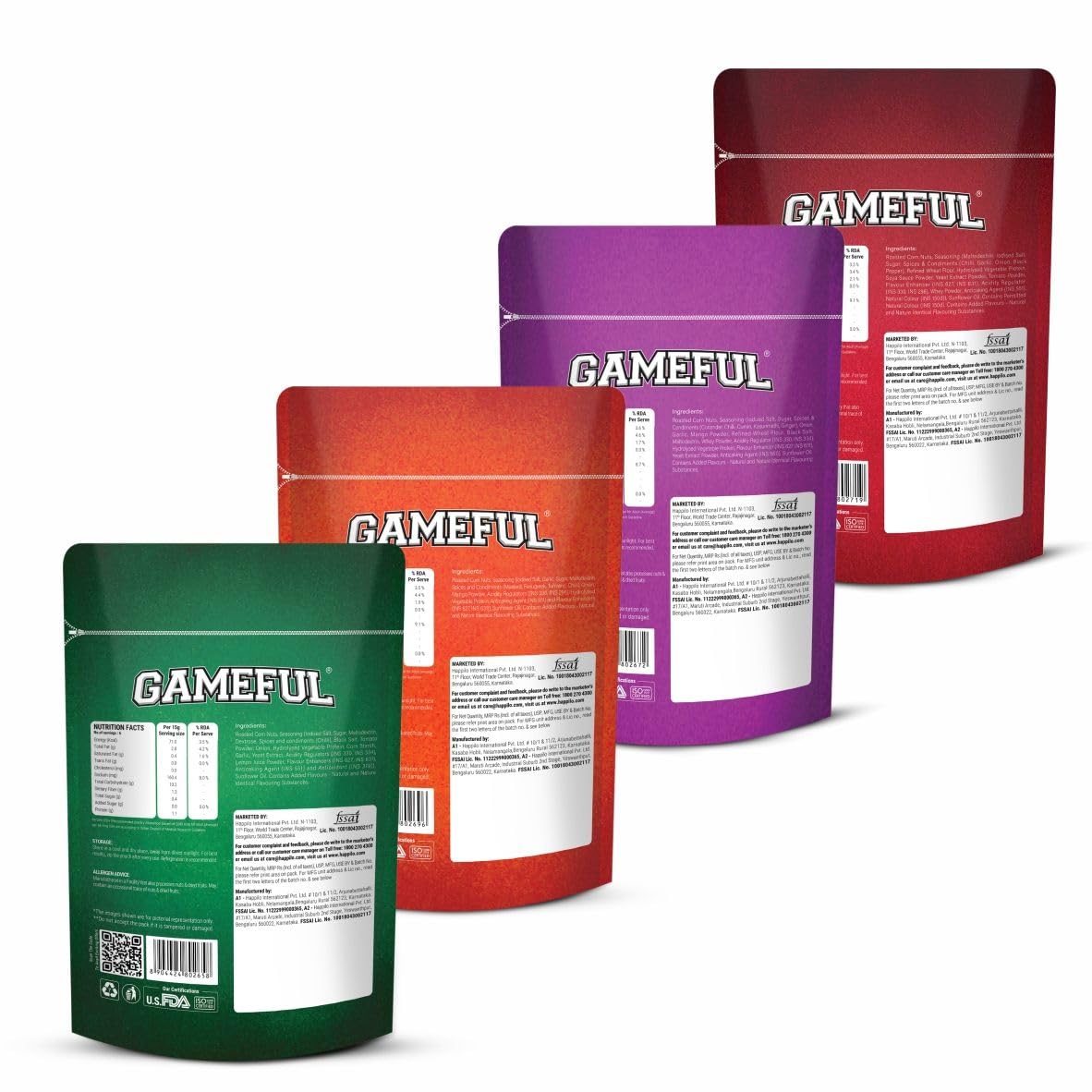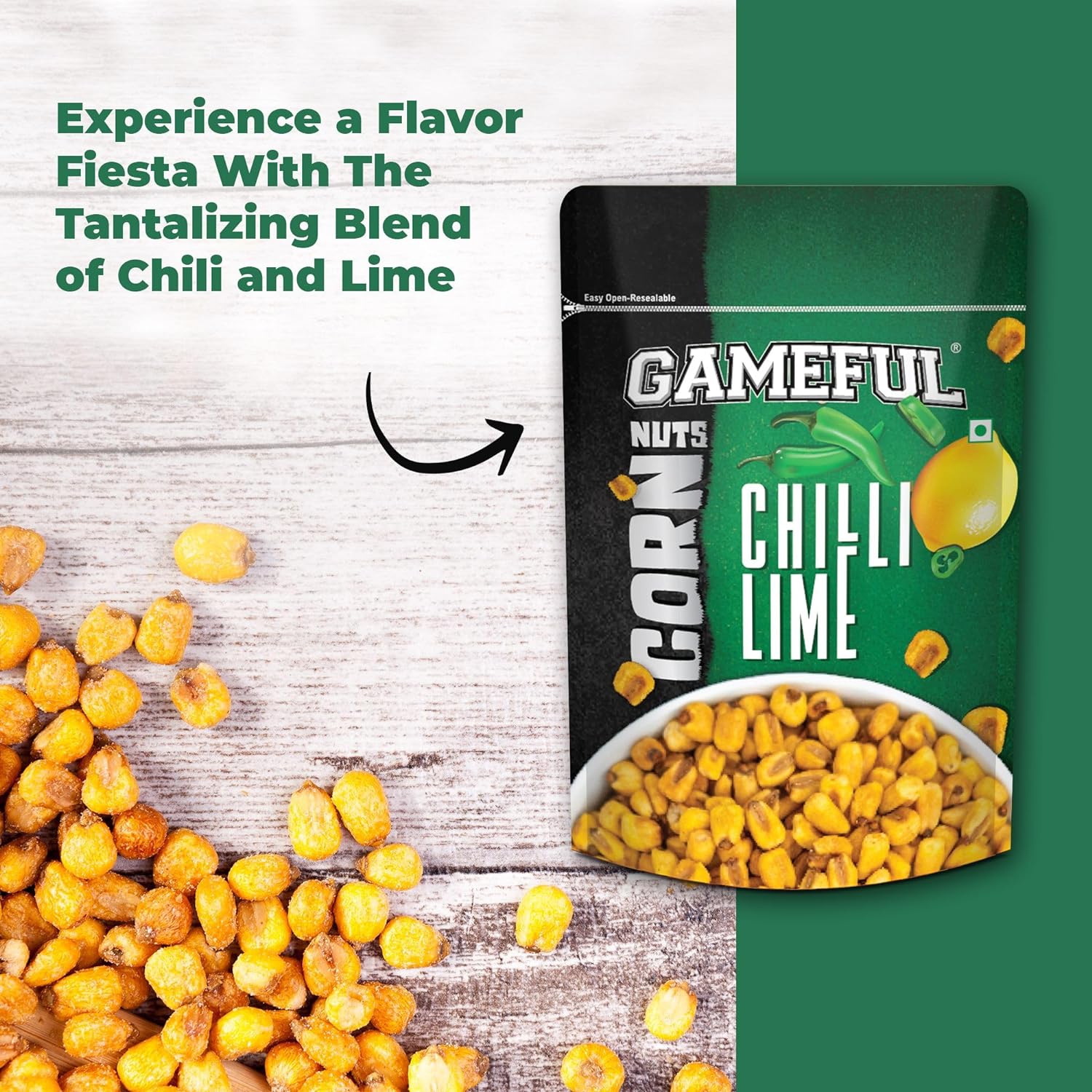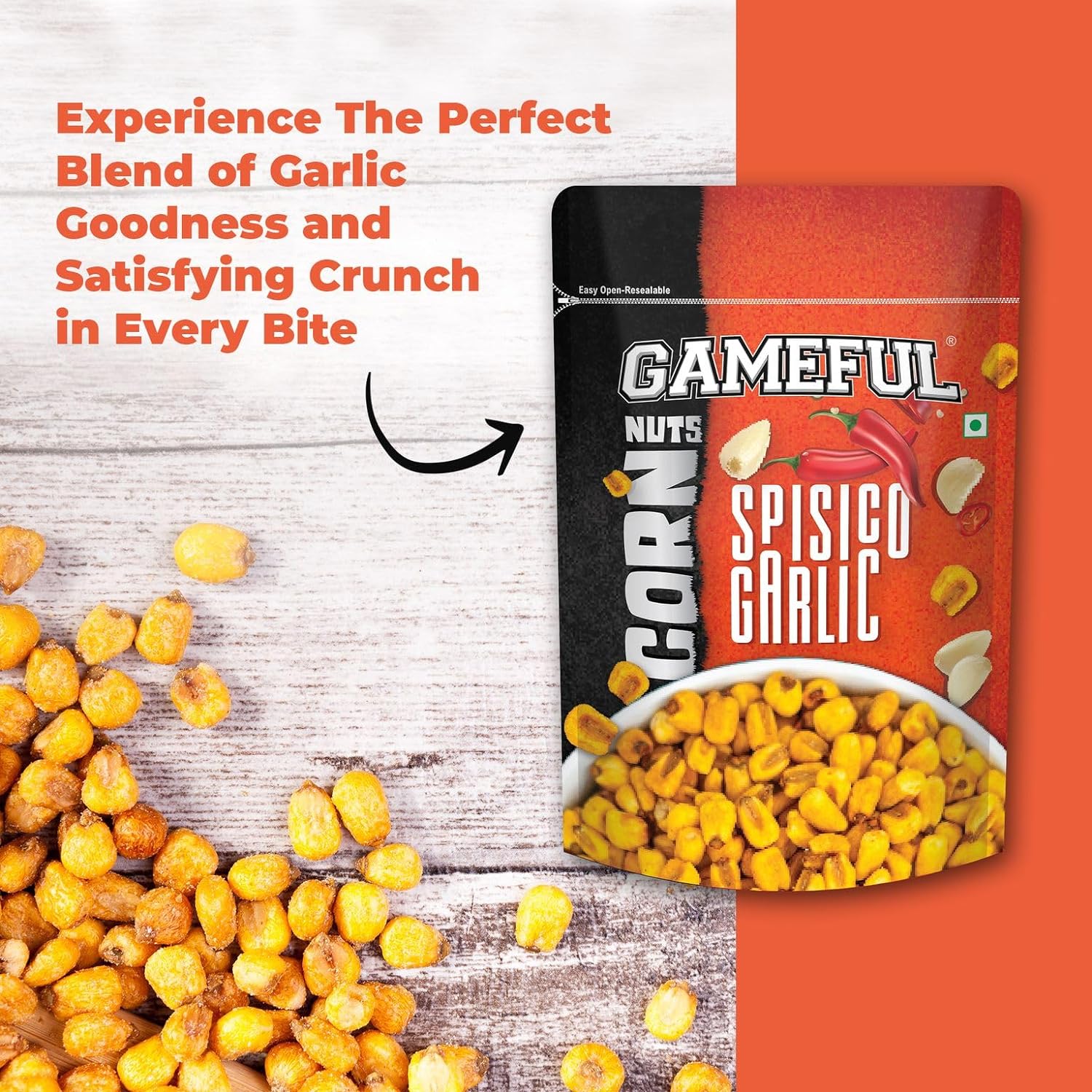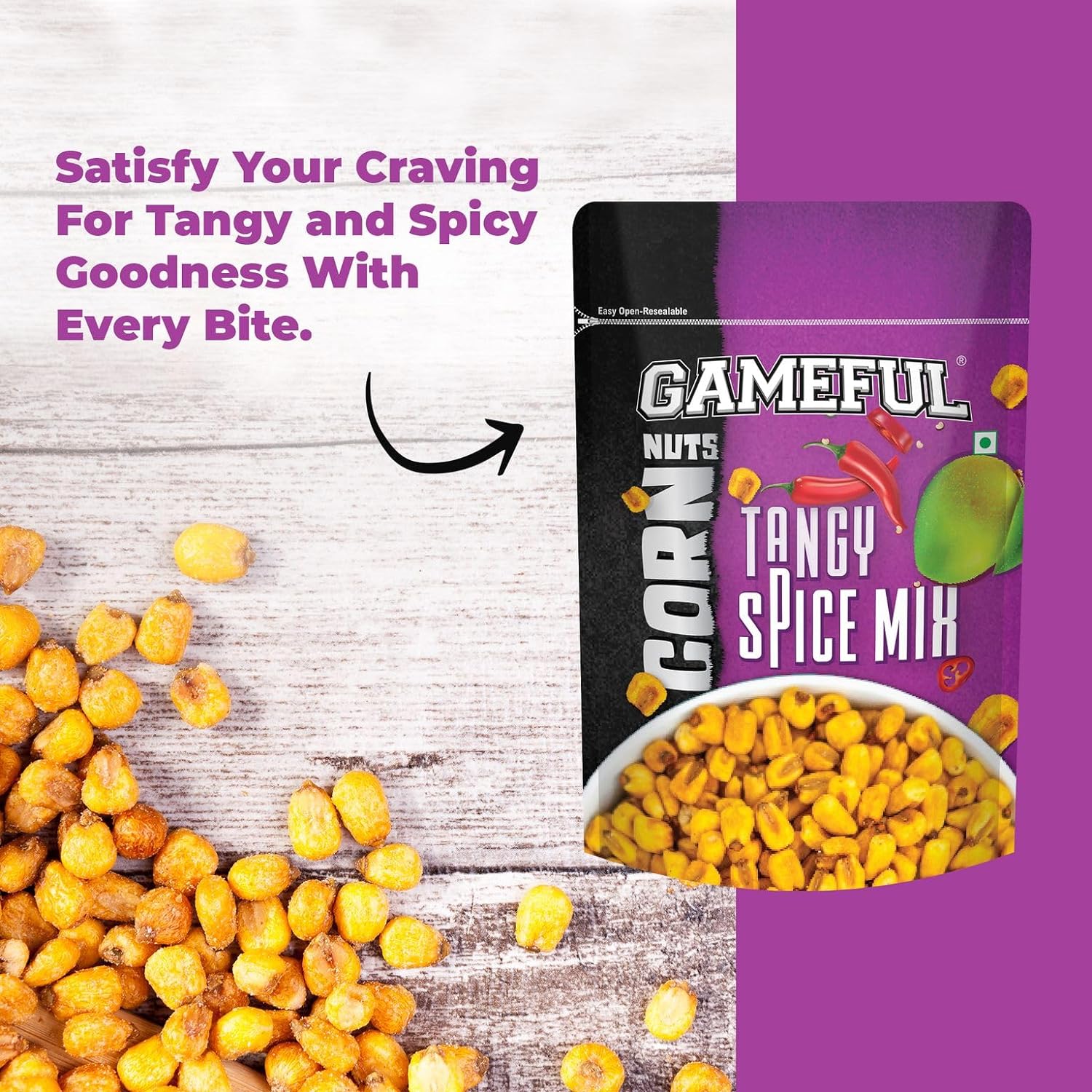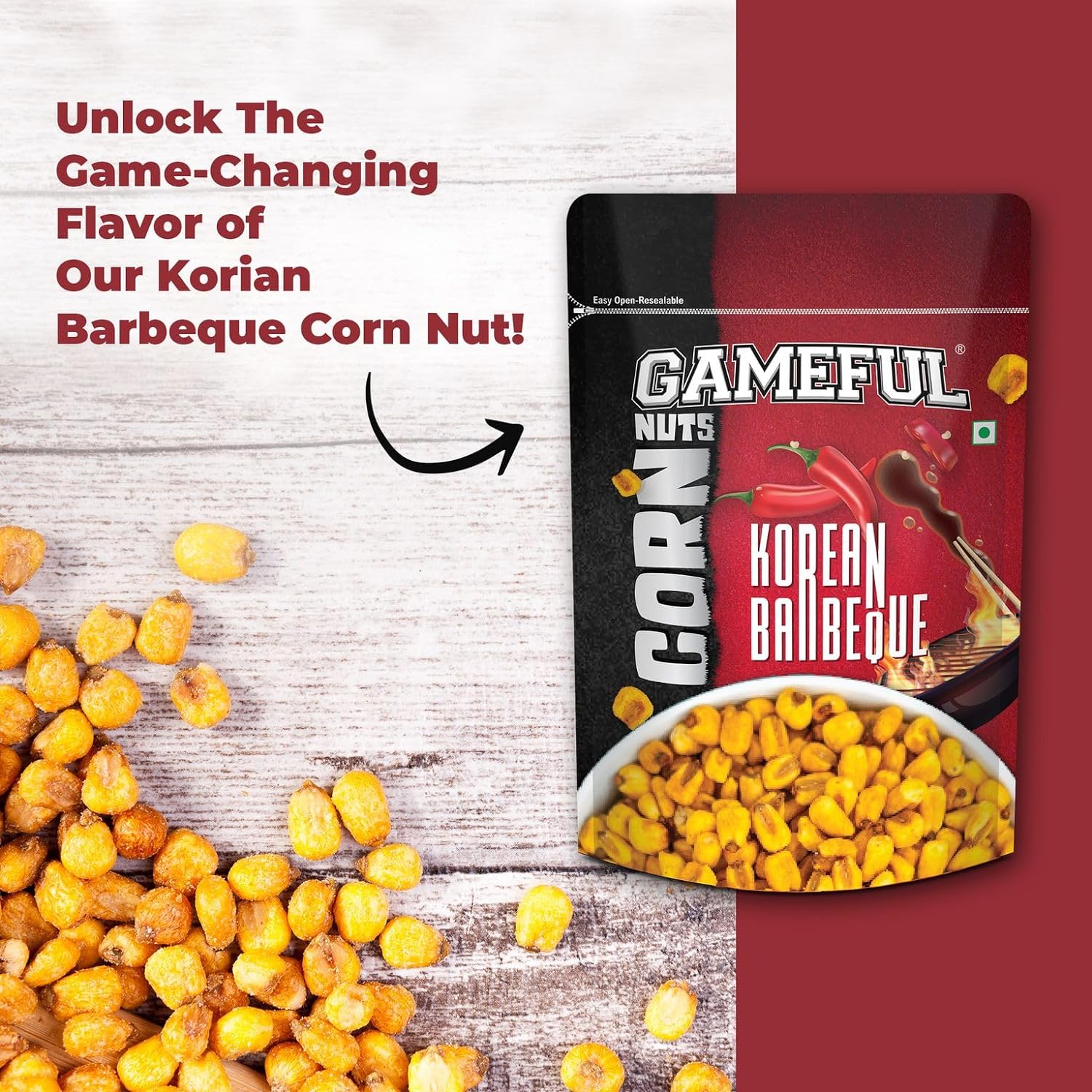 Gameful Corn Nut Combo 800g (Chilli Lime, Tangy Spice, Spisico Garlic, Korean Barbeque)
Share some content to your customers about your products.
Irresistible Crunch: Each bite of these crunchy corn nuts delivers a satisfying texture that keeps you coming back for more. The robust crunch adds an extra level of enjoyment to your snacking experience.

Bold and Vibrant Flavors: Made with a carefully crafted blend of tangy spices, Gameful Tangy Spice Mix Corn Nut delivers bold and vibrant flavors that will excite your palate. It's a flavor adventure you won't want to miss.

Premium Quality: Crafted with the finest ingredients, Gameful Spisico Garlic Corn Nut guarantees a premium snacking experience. Every piece is packed with flavor and made to perfection.

Versatile Snack: Gameful Korean Barbeque Corn Nut is perfect for enjoying on its own or as a versatile topping. Add it to salads, stir-fries, or enjoy it as a standalone snack for a taste of Korean barbeque wherever you go.

Crunchy and Addictive: Enjoy the satisfying crunch of these corn nuts that enhances your snacking pleasure. The perfect texture keeps you coming back for more, making it hard to resist.
Share some content to your customers about your products.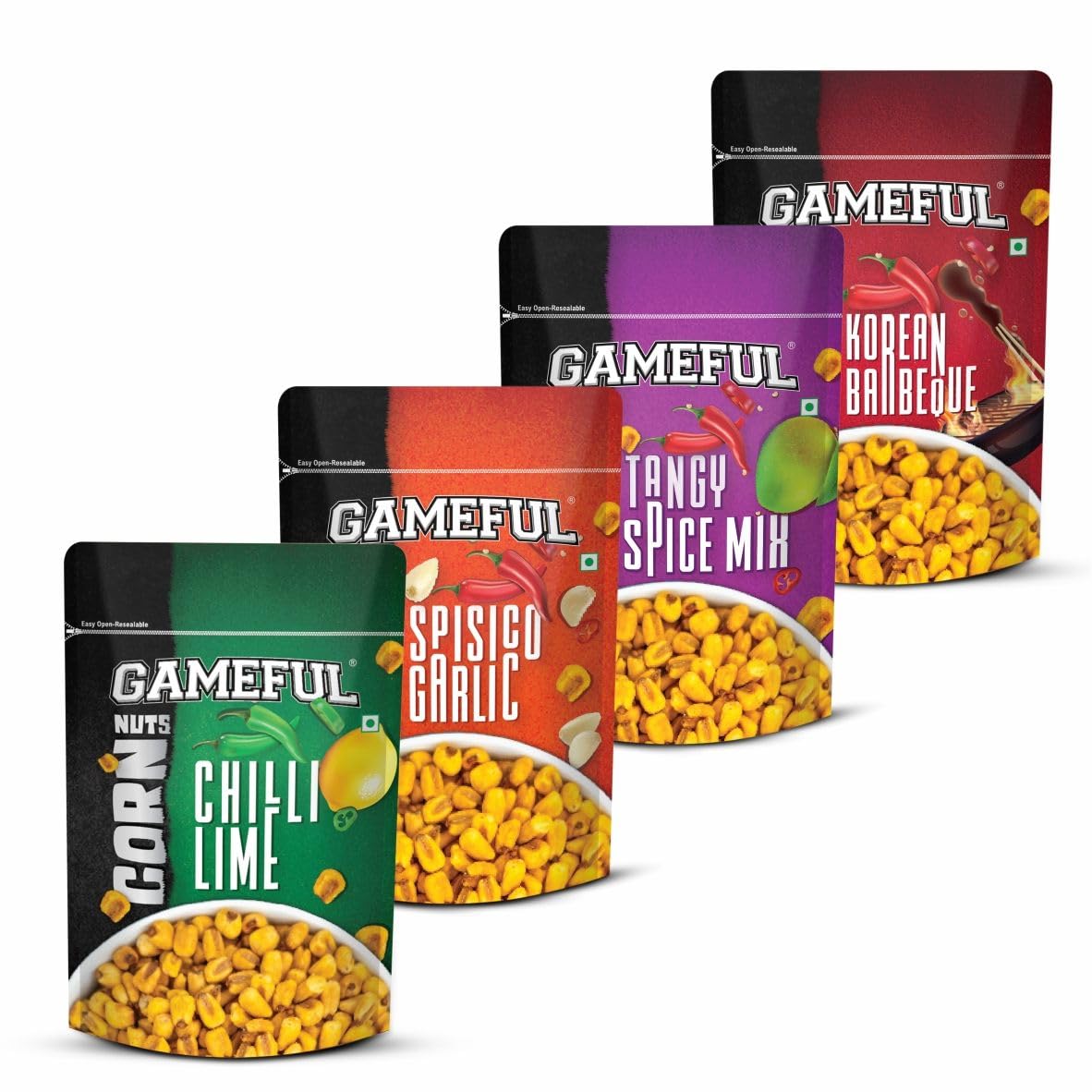 Explore Our Other Products
Yes, we ship all over the world. Shipping costs will apply, and will be added at checkout. We run discounts and promotions all year, so stay tuned for exclusive deals.
How long will it take to get my orders?
It depends on where you are. Orders processed here will take 5-7 business days to arrive. Overseas deliveries can take anywhere from 7-16 days. Delivery details will be provided in your confirmation email.
You can contact us through our contact page! We will be happy to assist you.