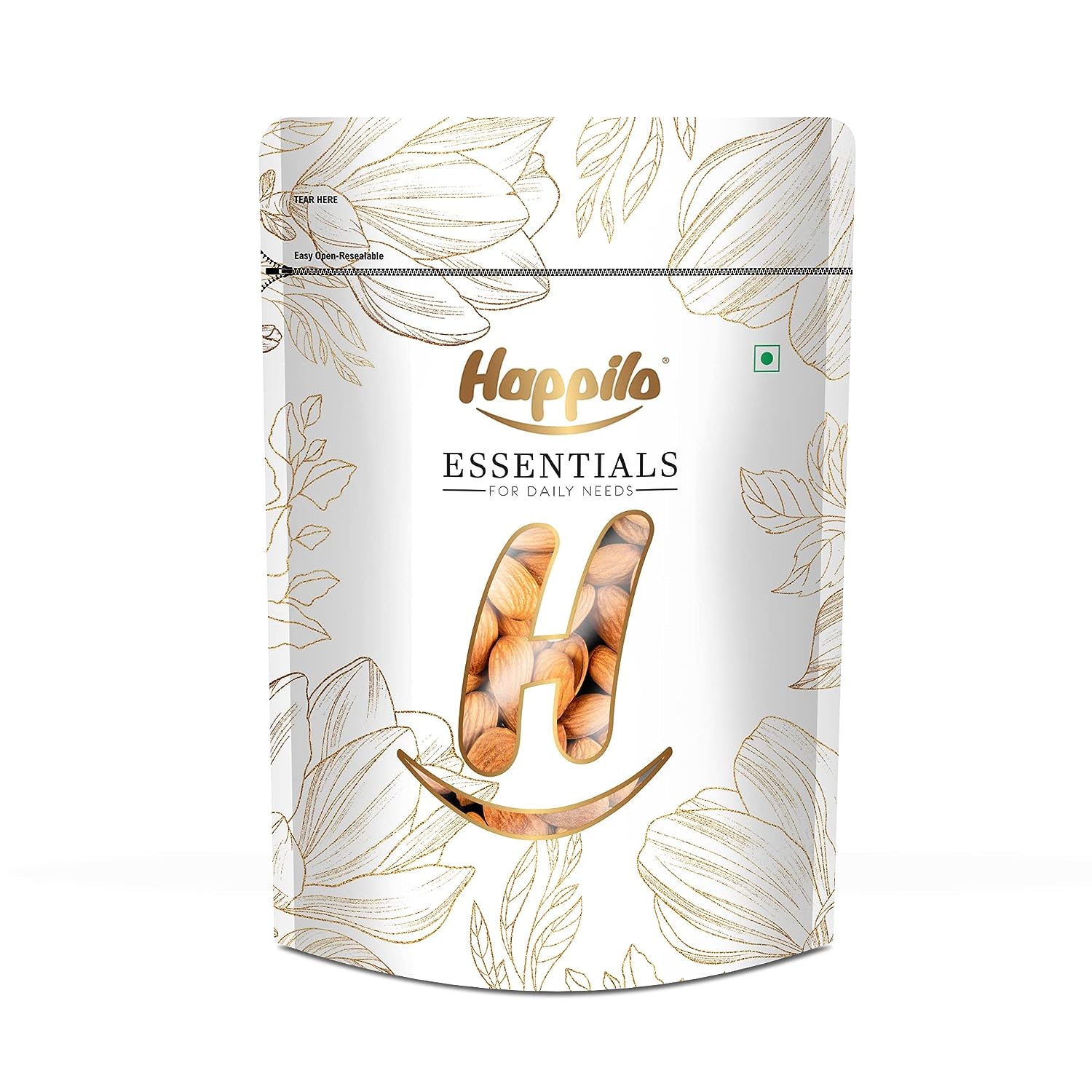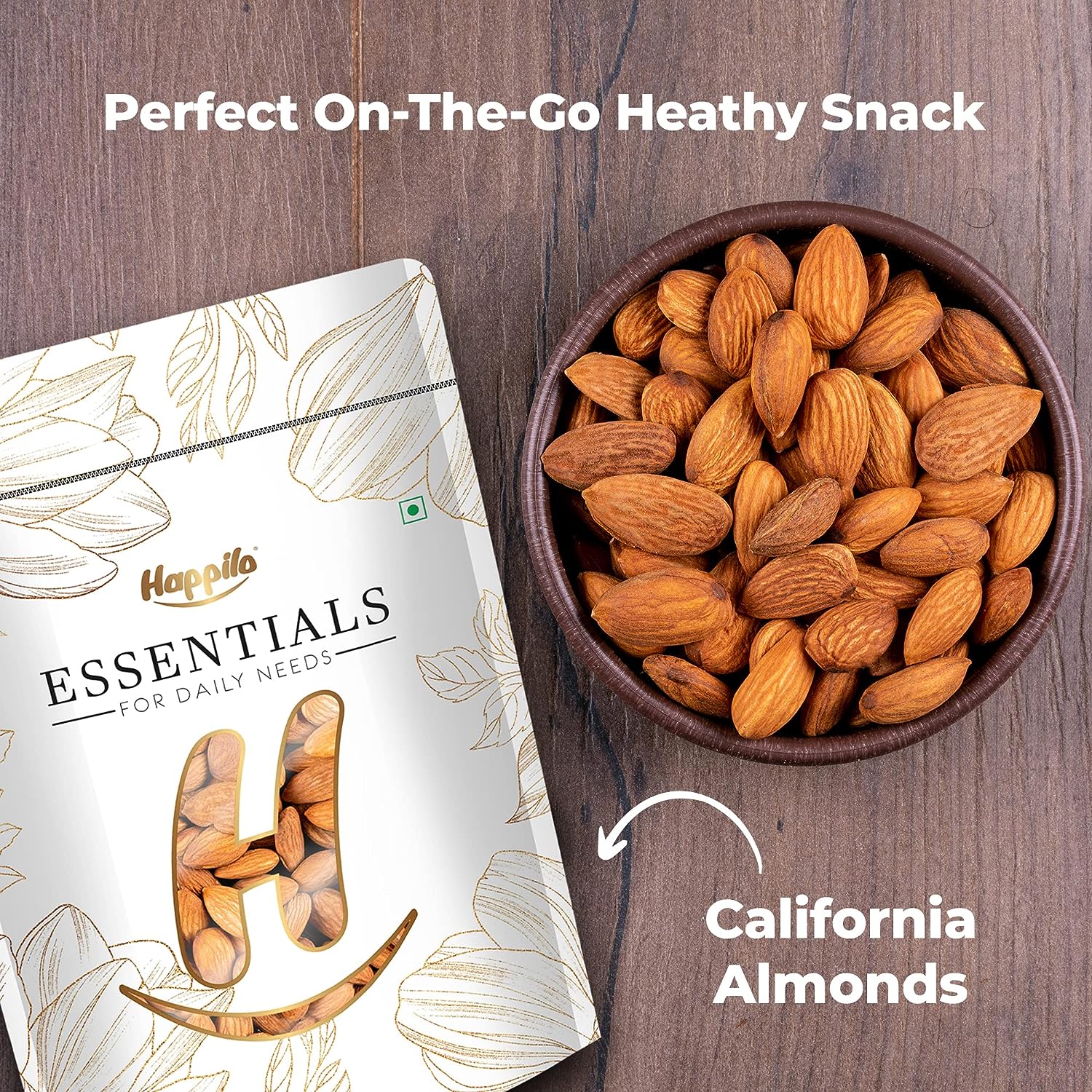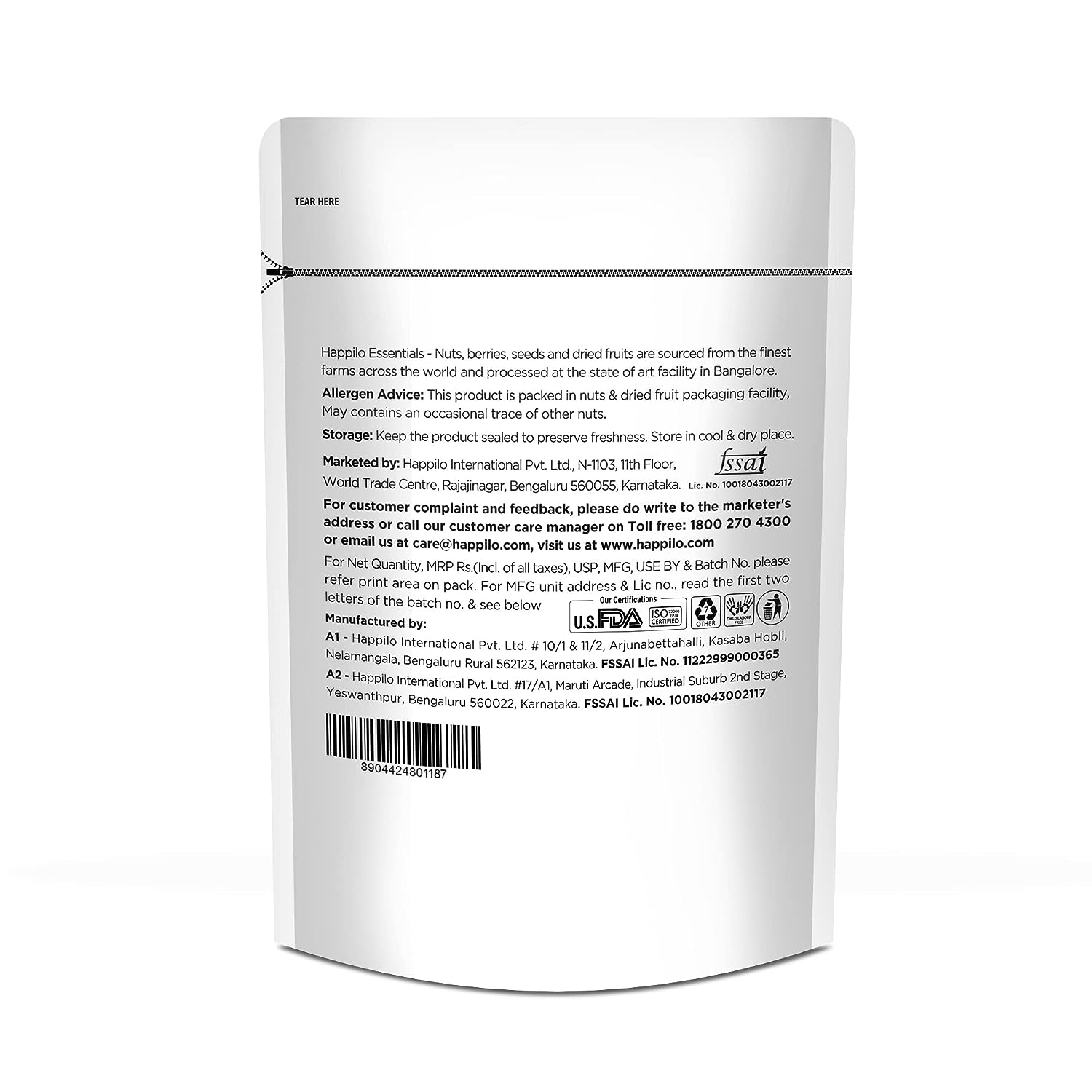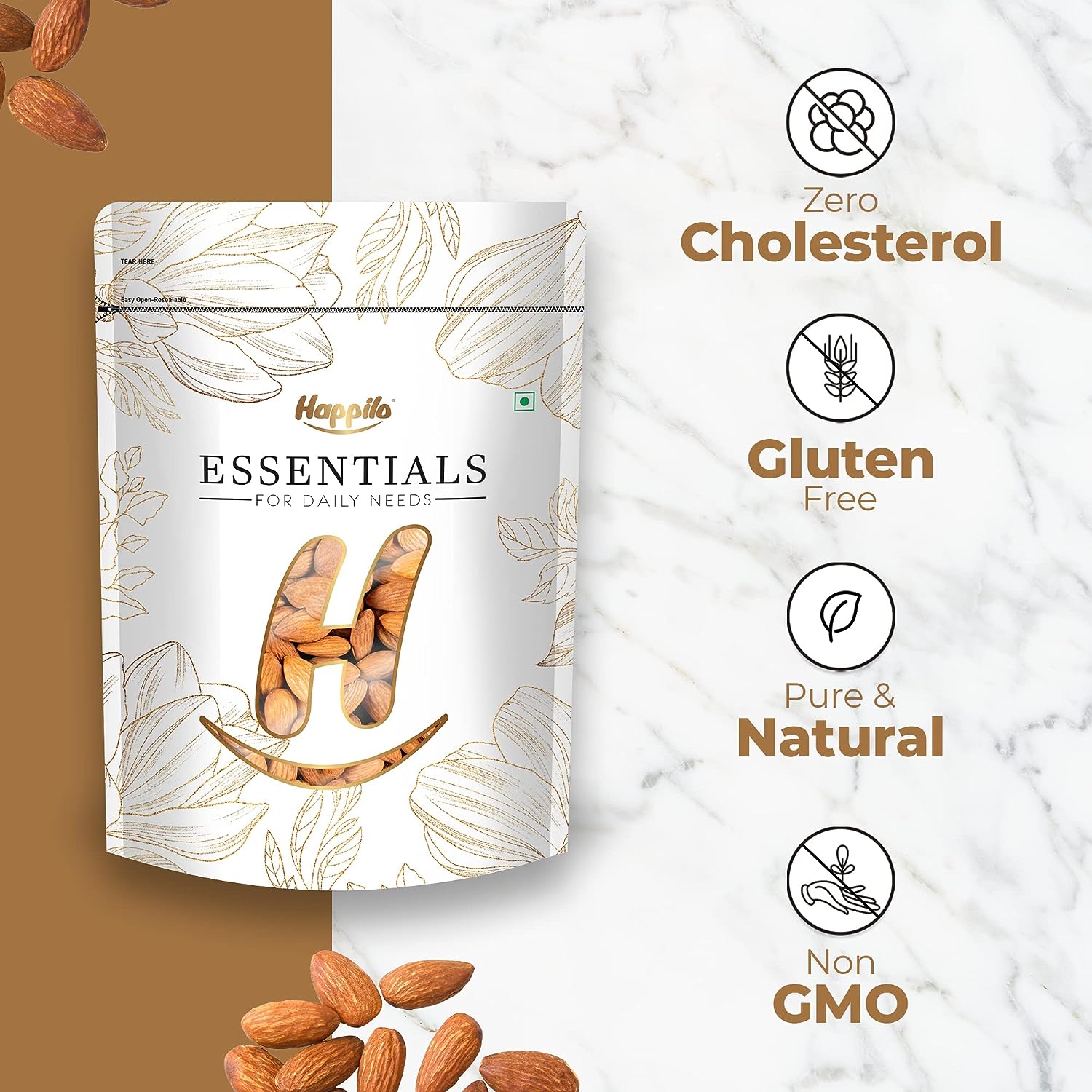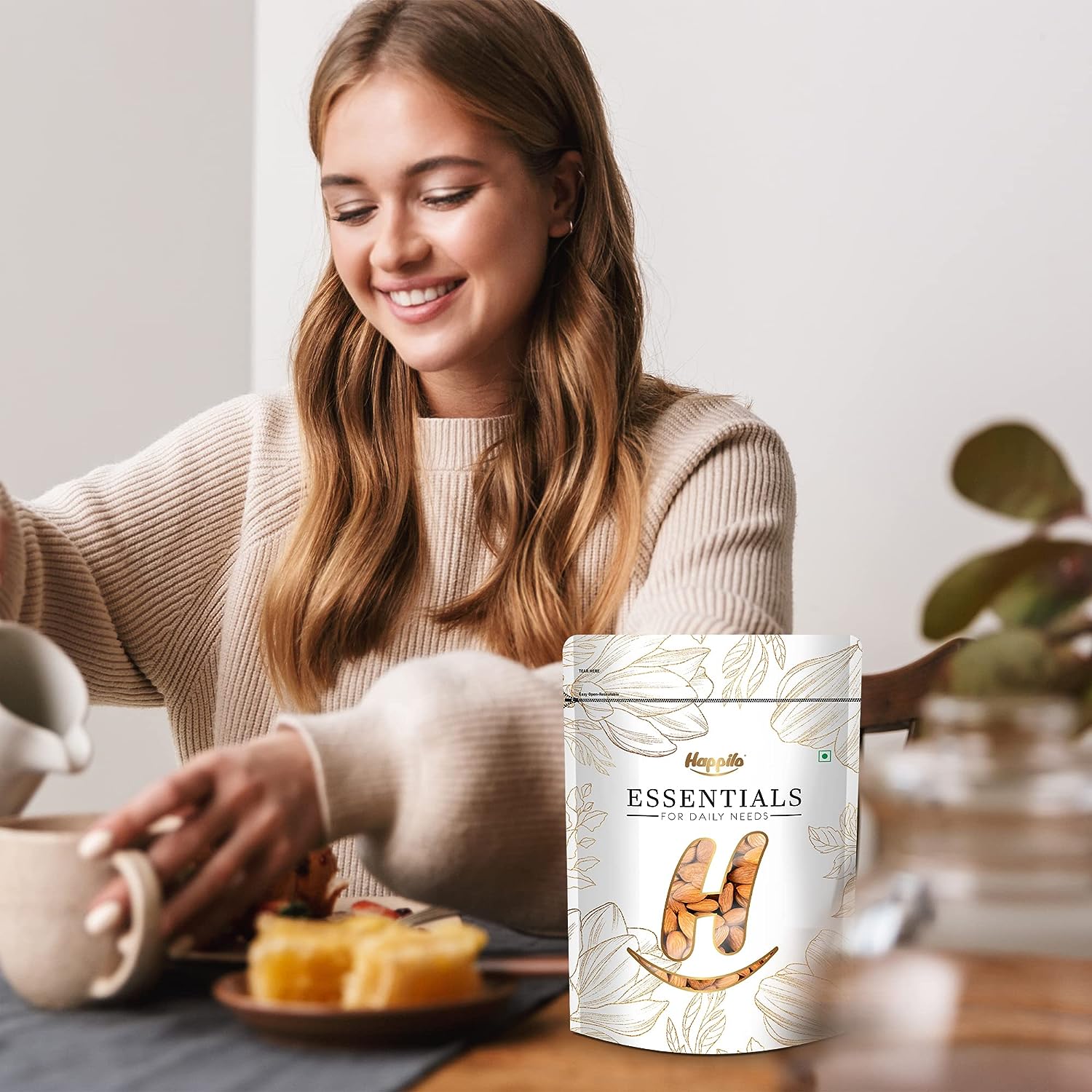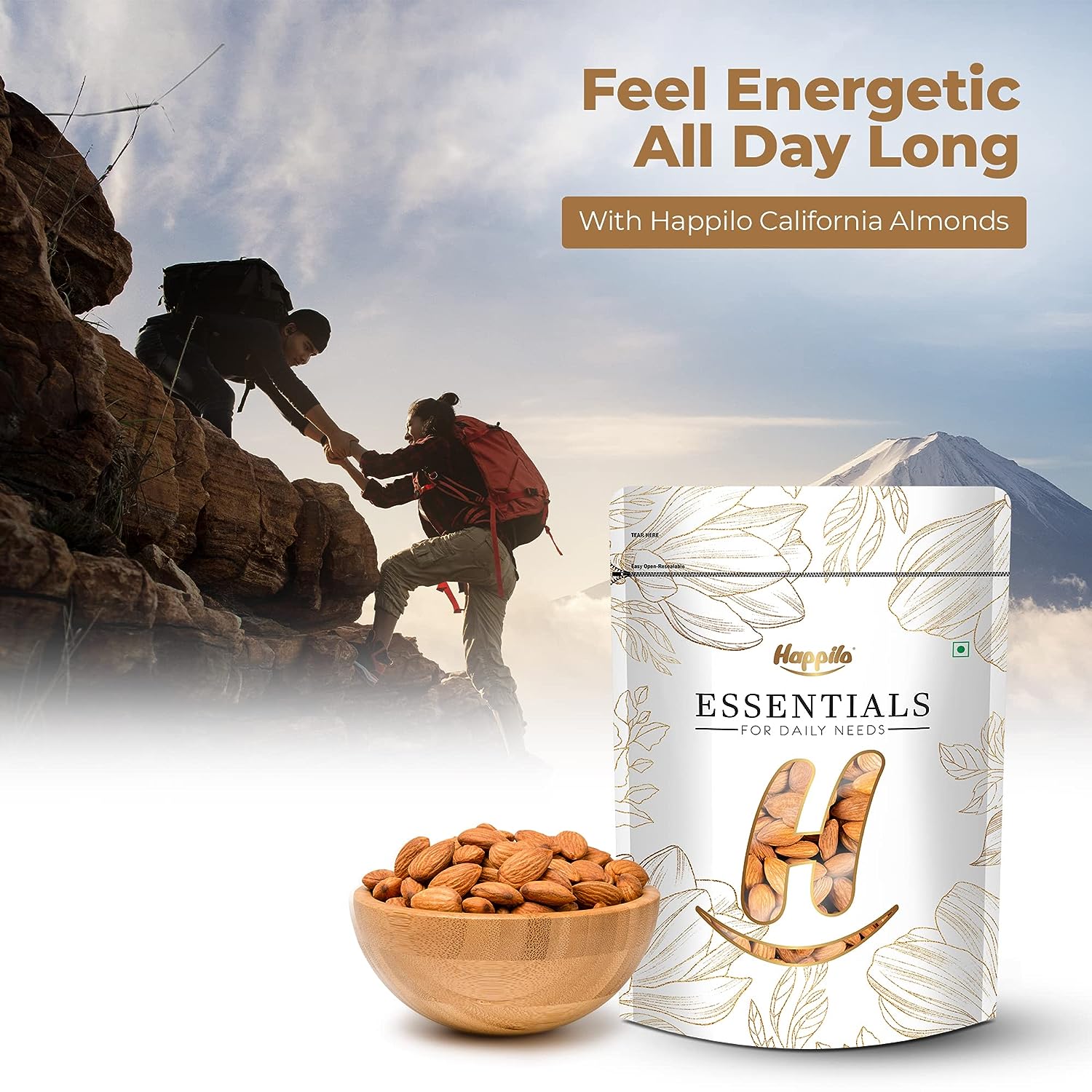 Happilo Essentials Californian Popular Almond
Share some content to your customers about your products.
Our raw, whole almonds are of the highest quality. A tasty, protein and fibre supplement that is entirely vegan. Contains antioxidants, vitamin E, manganese, magnesium, copper, vitamin B2, and vitamin E.

Your taste buds are only one part of your body's rewards. Vitamin E, which is found in almonds, can support healthy skin, eyes, and immune function.

You may eat these almonds as a nutritious snack on their own, add them to salads, or make a nutritious raw trail mix by combining them with other nuts, seeds, and dried fruit.

Fibrous and healthy almonds have a creamy texture, are very adaptable, and taste excellent when added to your favourite recipes raw, roasted, soaked, ground, mixed, or baked.

Happilo provides nutrient-dense raw whole almonds that are not genetically modified, contain no preservatives, and have no additional flavour.

 
Share some content to your customers about your products.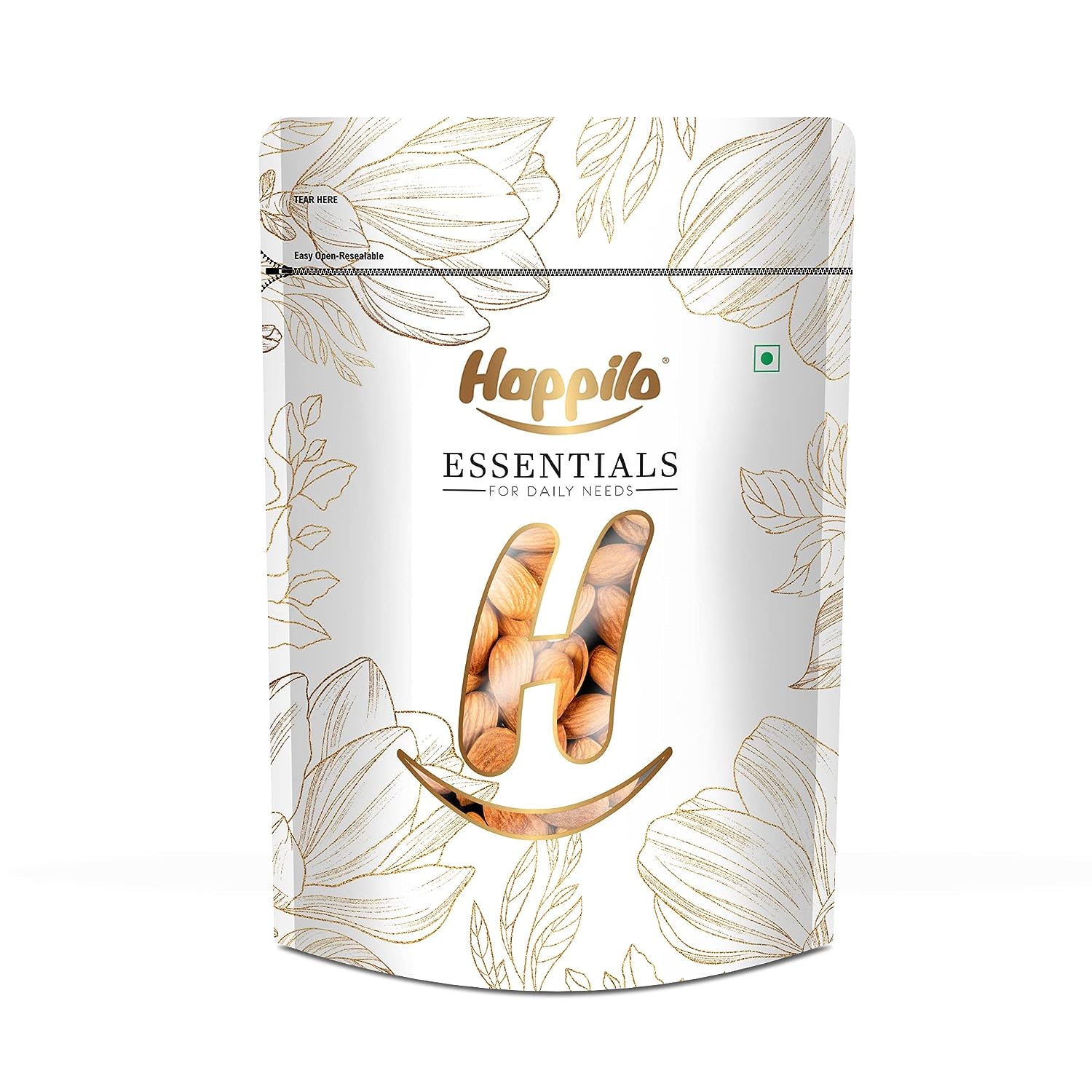 Explore Our Other Products
Yes, we ship all over the world. Shipping costs will apply, and will be added at checkout. We run discounts and promotions all year, so stay tuned for exclusive deals.
How long will it take to get my orders?
It depends on where you are. Orders processed here will take 5-7 business days to arrive. Overseas deliveries can take anywhere from 7-16 days. Delivery details will be provided in your confirmation email.
You can contact us through our contact page! We will be happy to assist you.