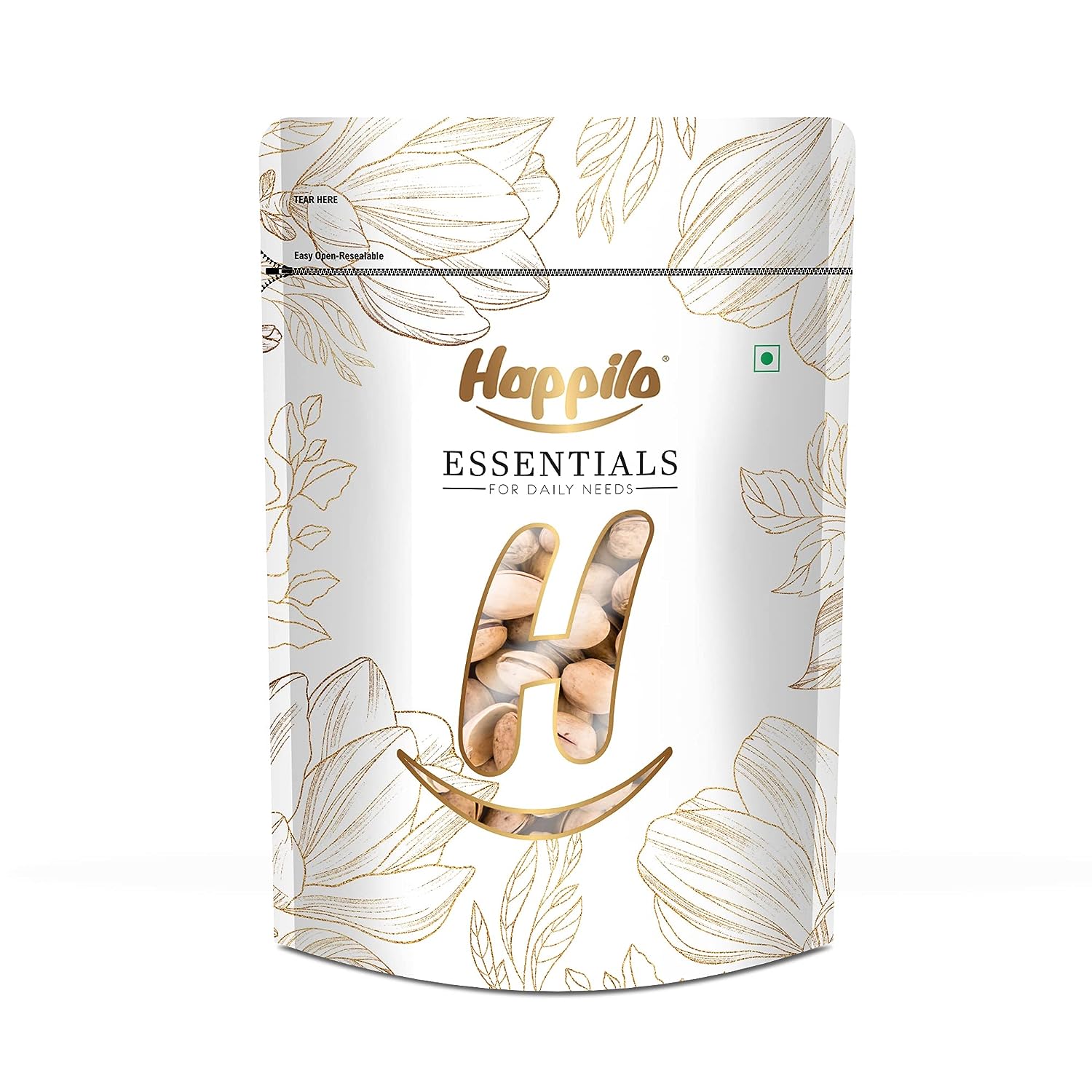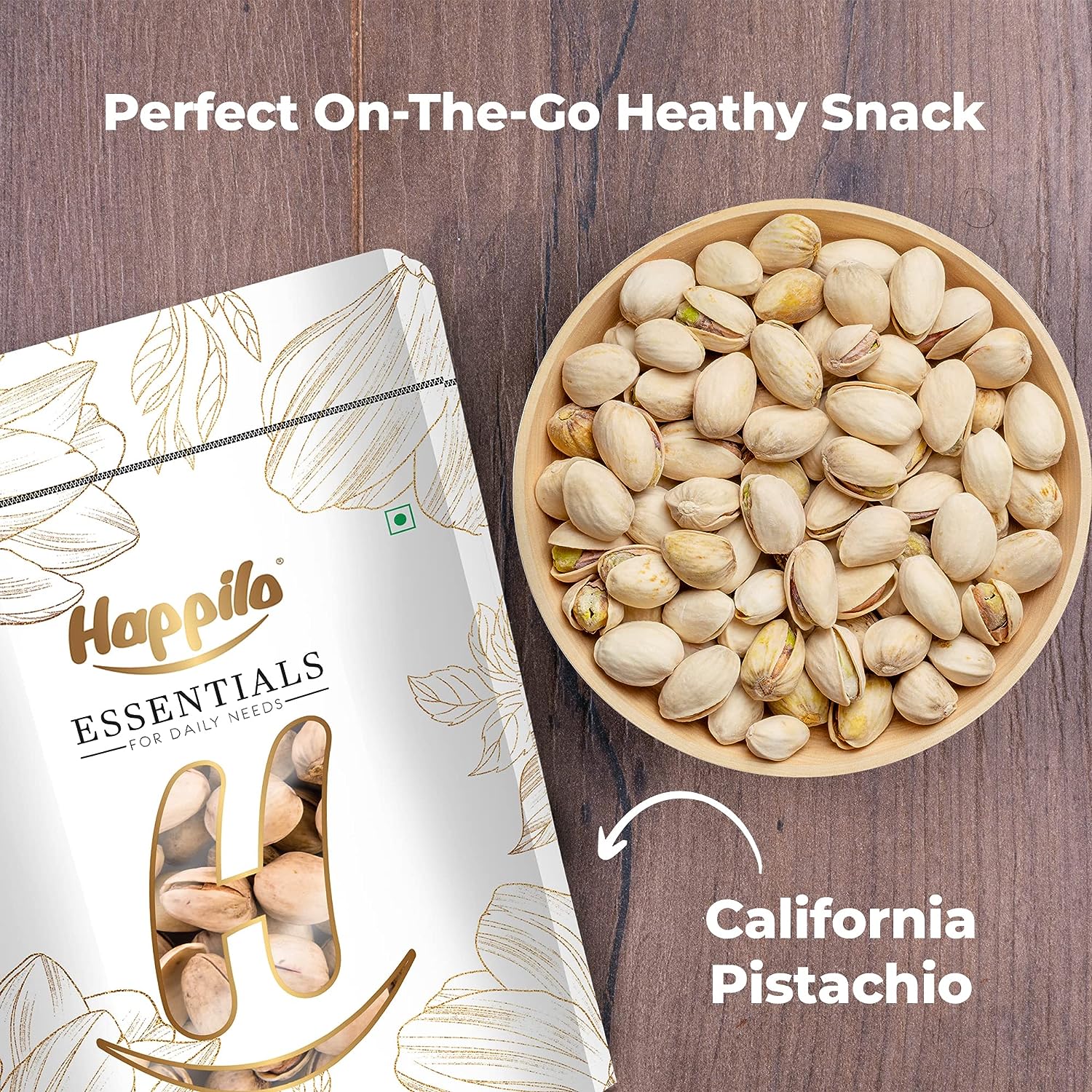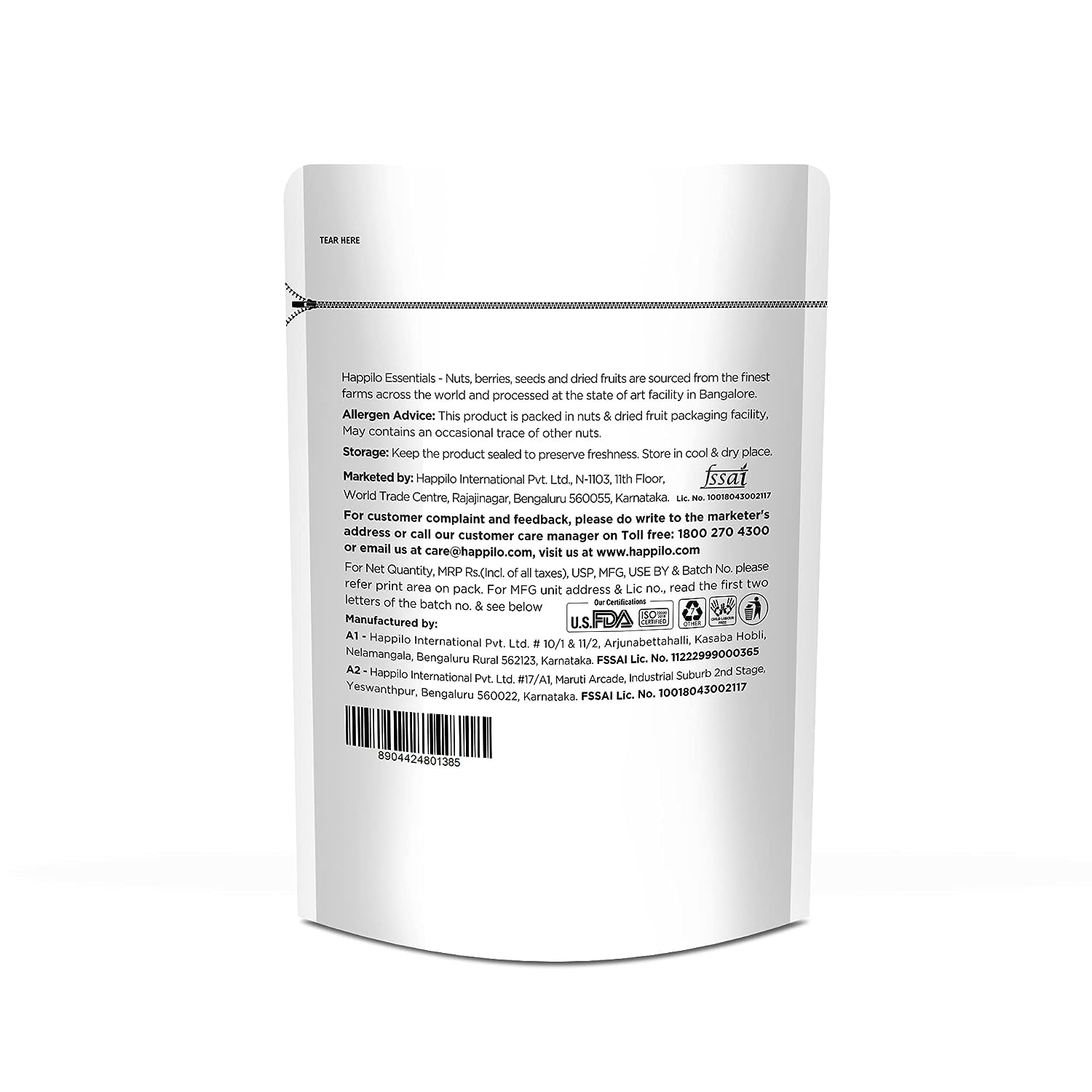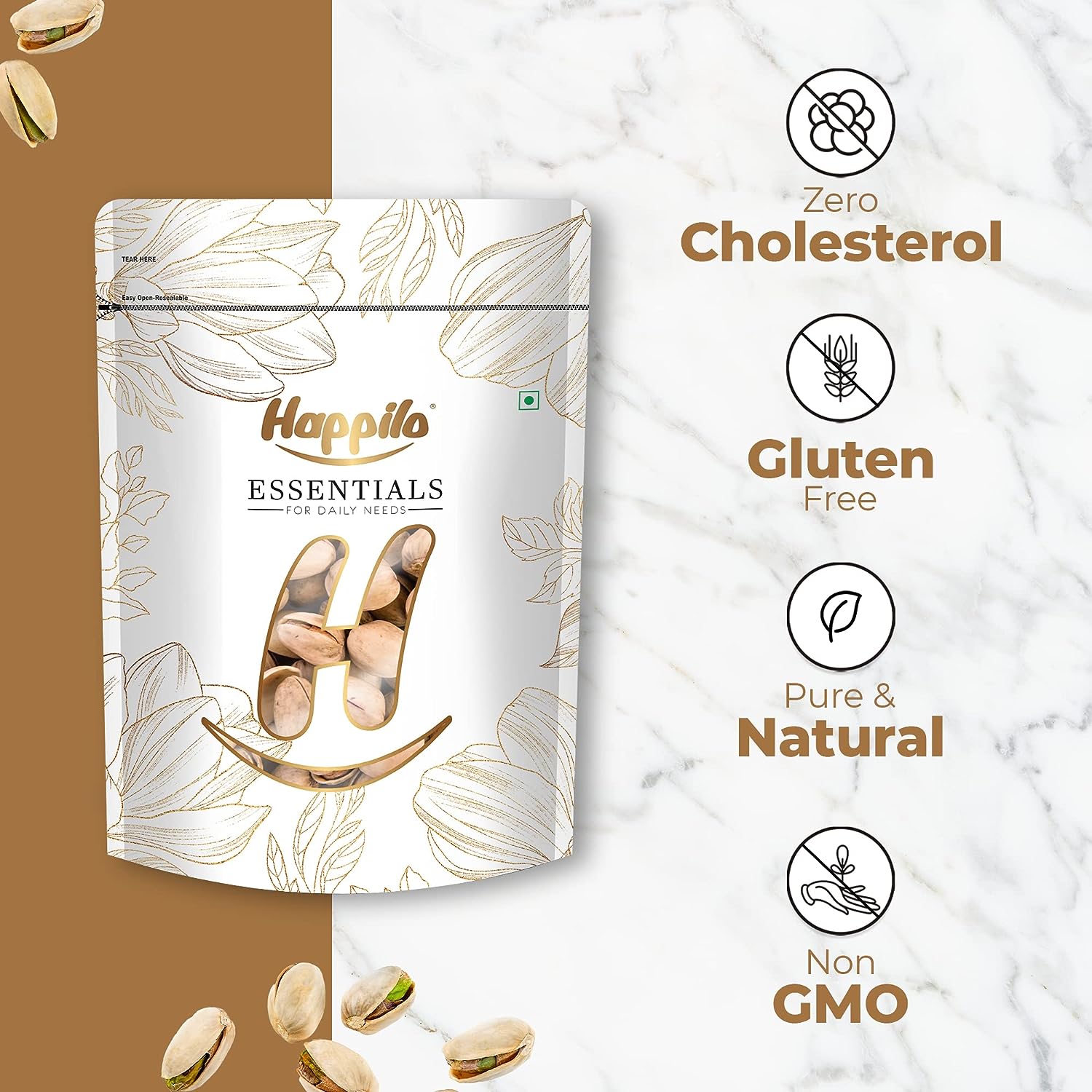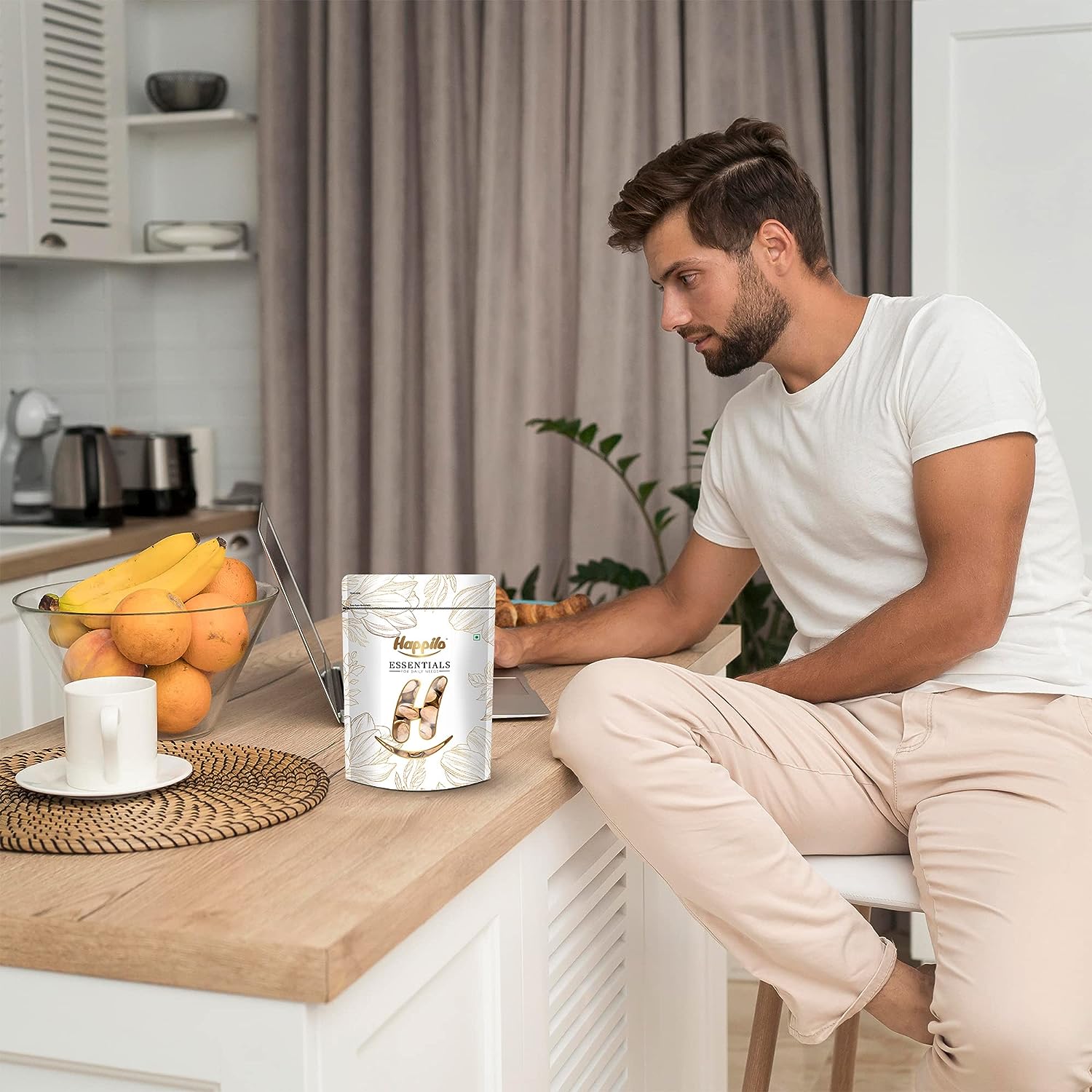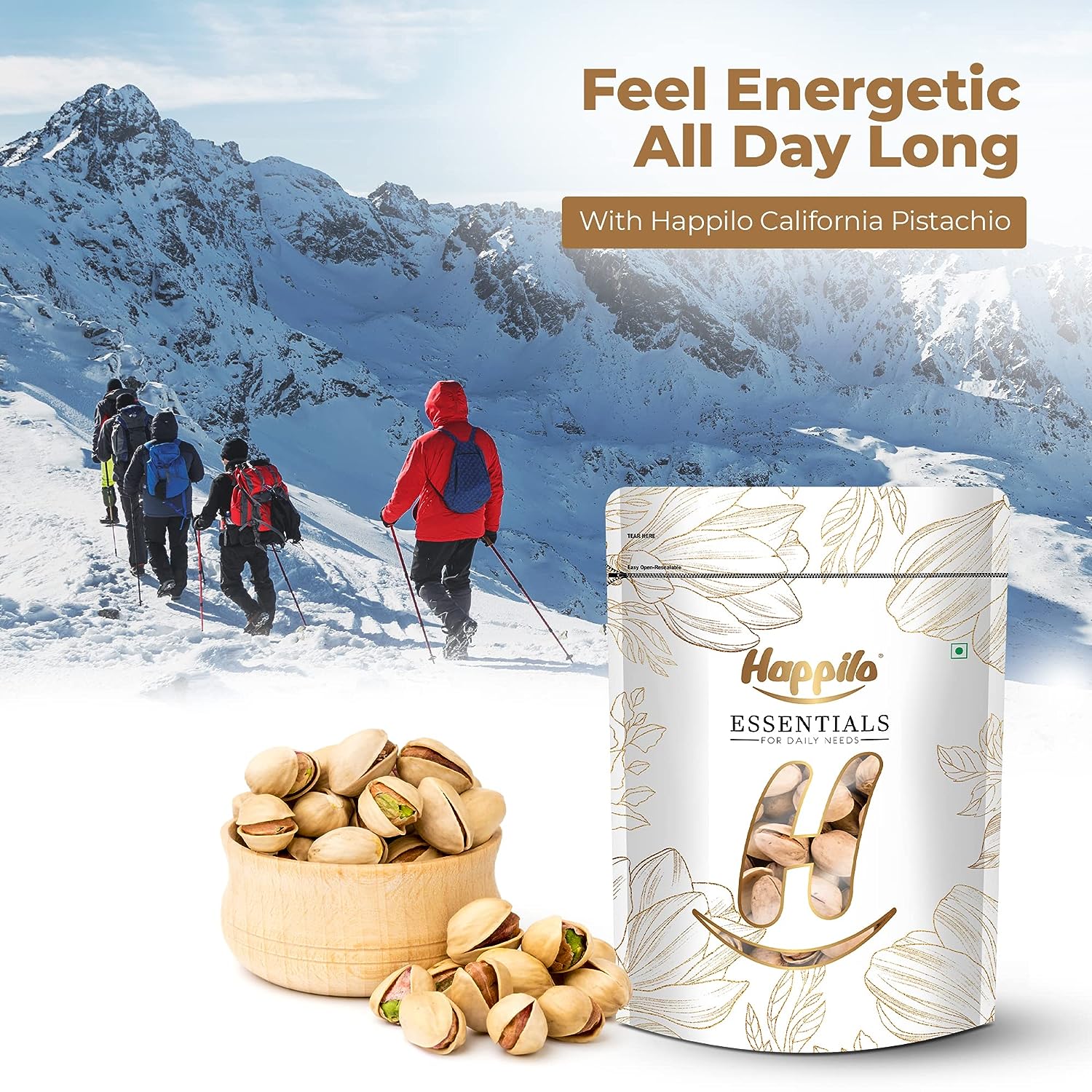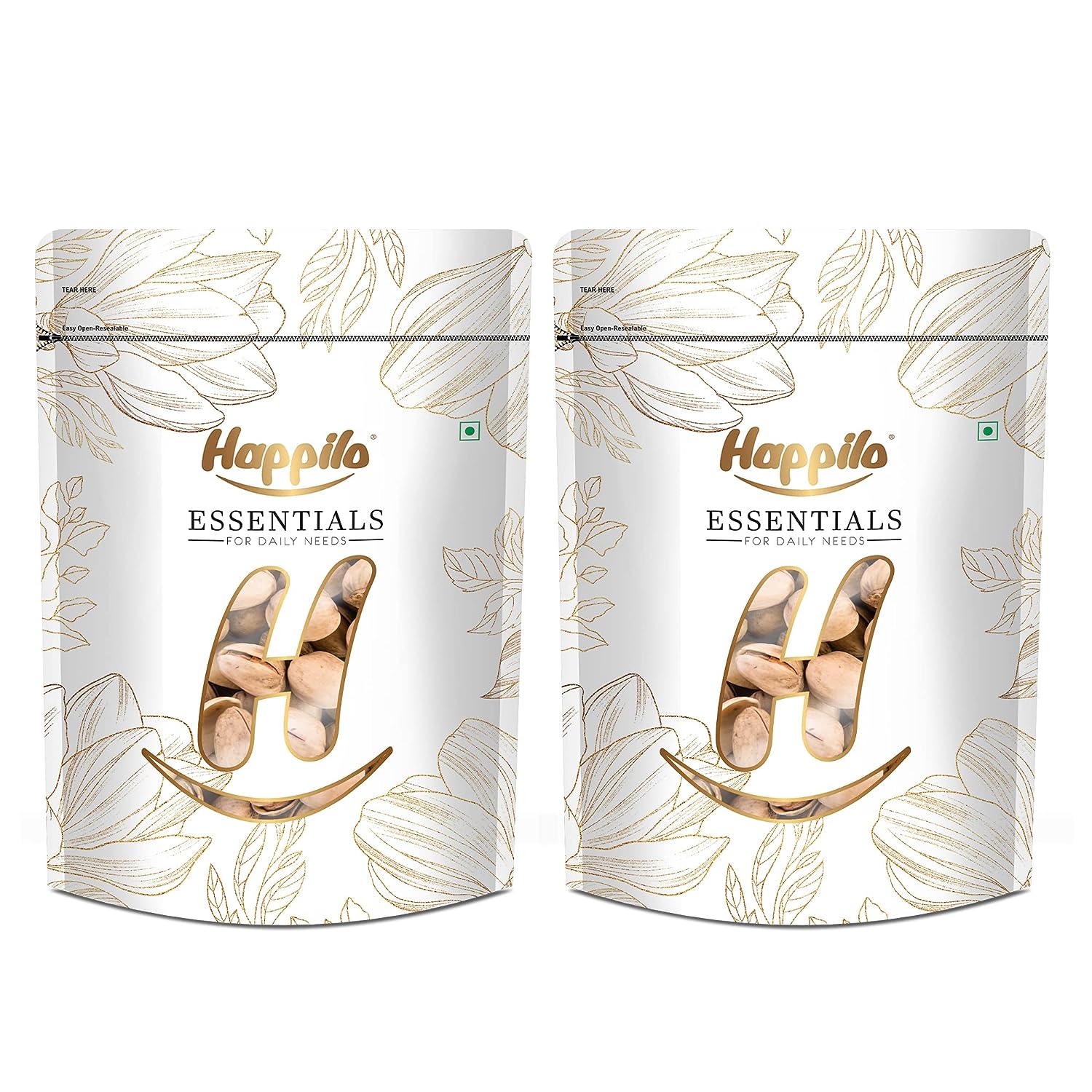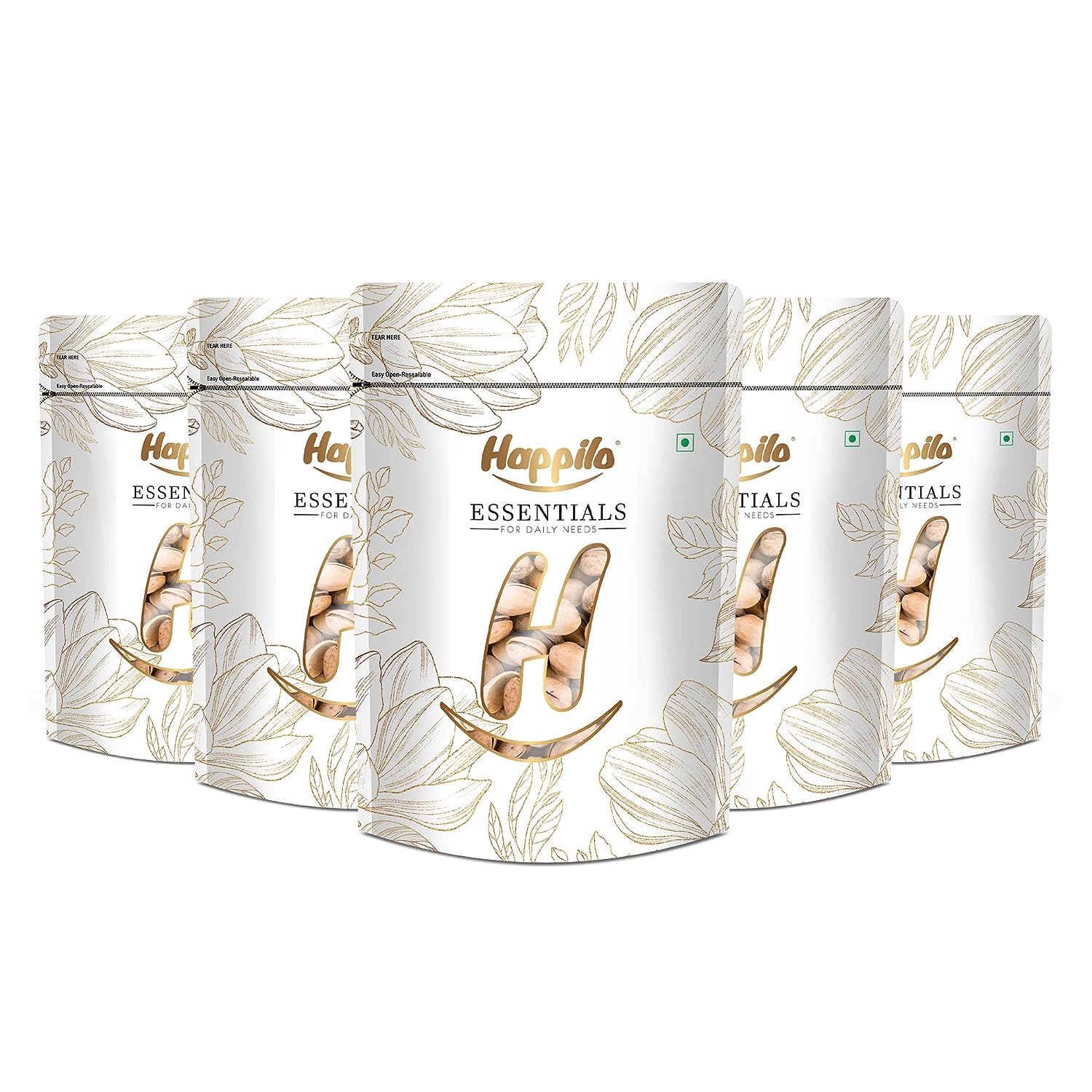 Happilo Essentials Californian Popular Pistachios
Share some content to your customers about your products.
One of the most nutrient-dense nuts in the world, pistachios are high in protein, antioxidants, vitamins, and fibre.

With a high level of fibre, magnesium, and vitamin E, pistachios are regarded as a full supply of plant-based protein and a fantastic natural source of iron and zinc.

Pistachios can be eaten on their own as a nutritious snack, added as a topping to salads or your preferred cereal, or combined with other nuts and dried fruits to make a nutritious premium trail mix.

Pistachios are a fantastic addition to muesli or porridge because they offer important protein and antioxidants in the morning that keep us active and healthy throughout the day.

Happilo provides Pistachios that are not genetically modified, contain no preservatives, and have no additional flavour.
Share some content to your customers about your products.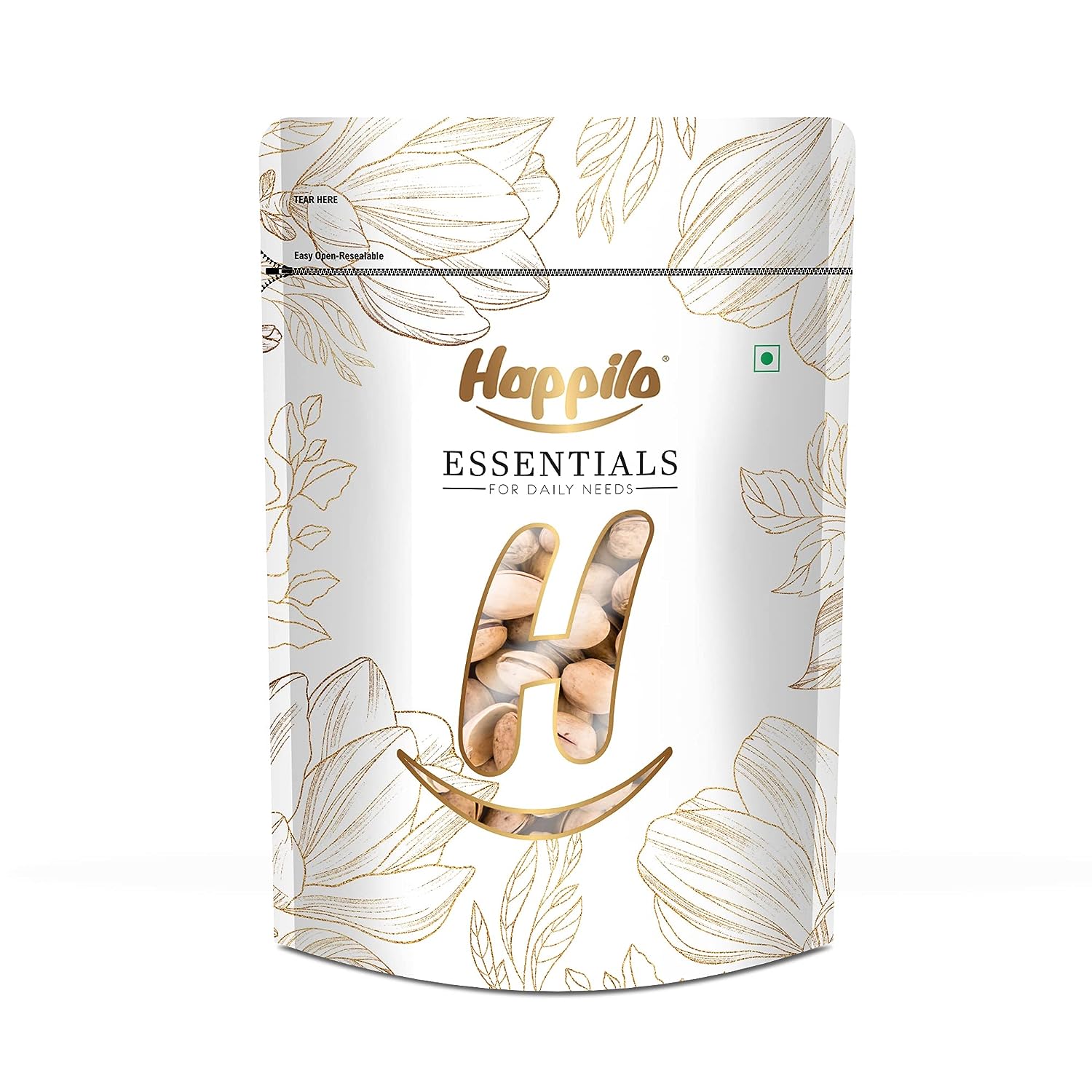 Explore Our Other Products
Yes, we ship all over the world. Shipping costs will apply, and will be added at checkout. We run discounts and promotions all year, so stay tuned for exclusive deals.
How long will it take to get my orders?
It depends on where you are. Orders processed here will take 5-7 business days to arrive. Overseas deliveries can take anywhere from 7-16 days. Delivery details will be provided in your confirmation email.
You can contact us through our contact page! We will be happy to assist you.