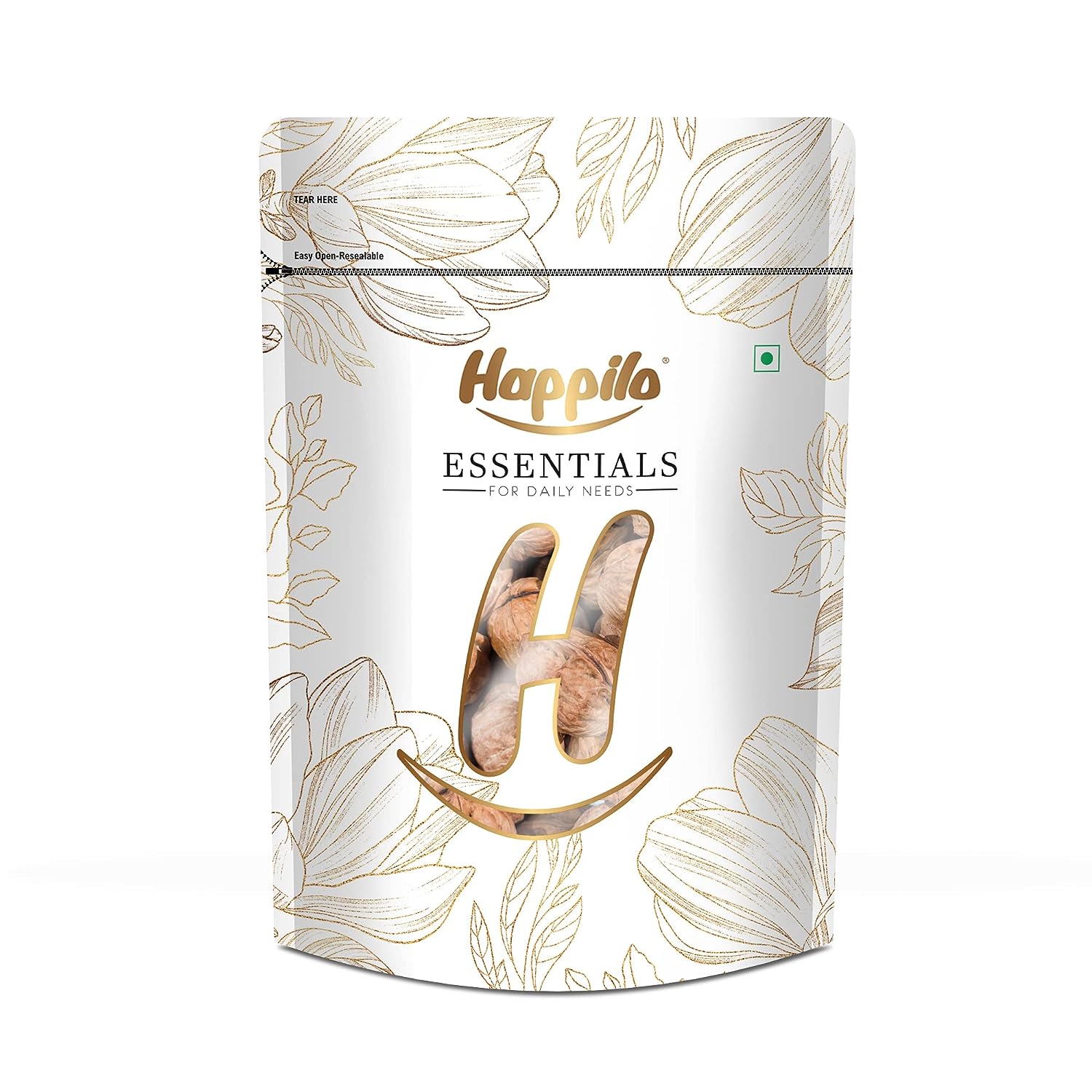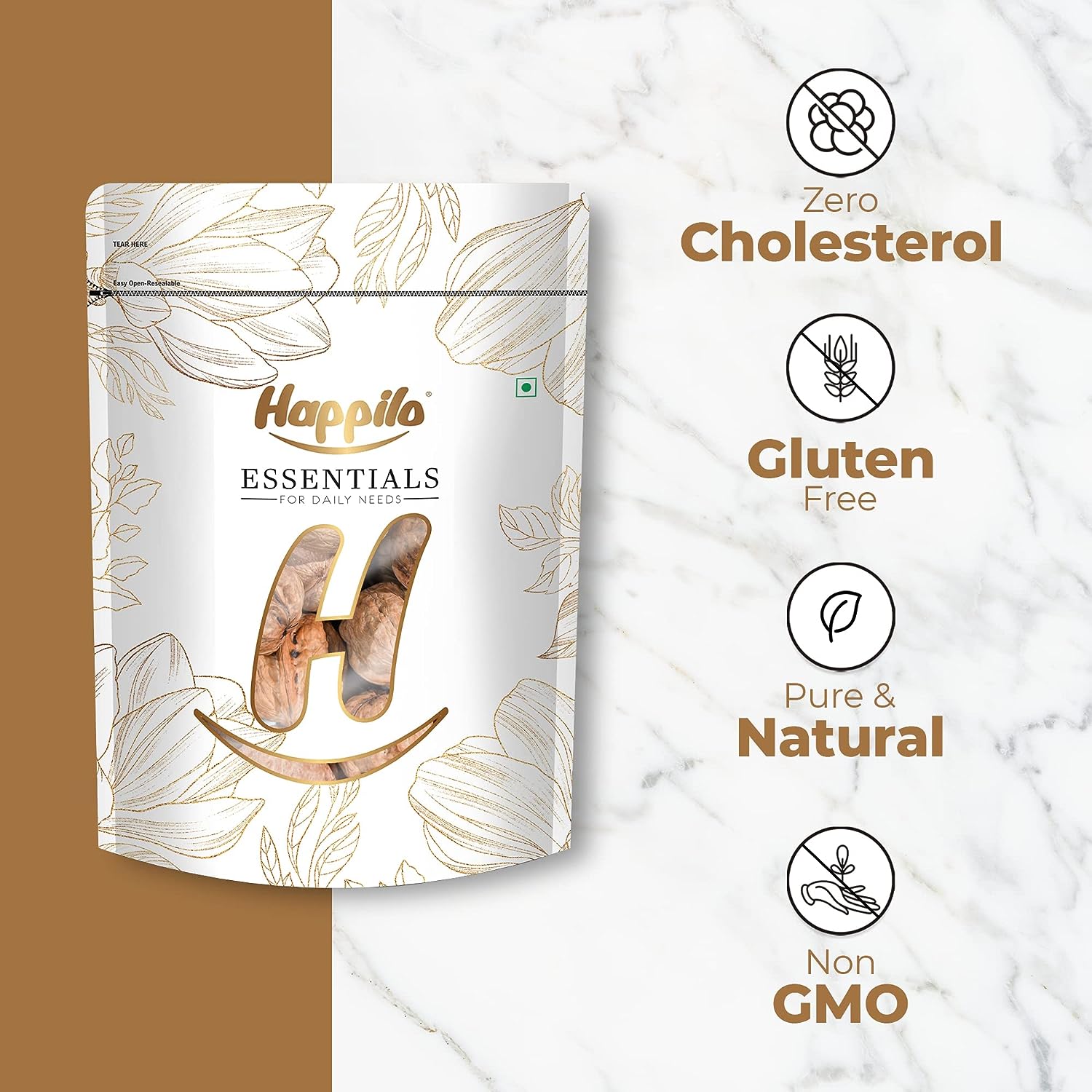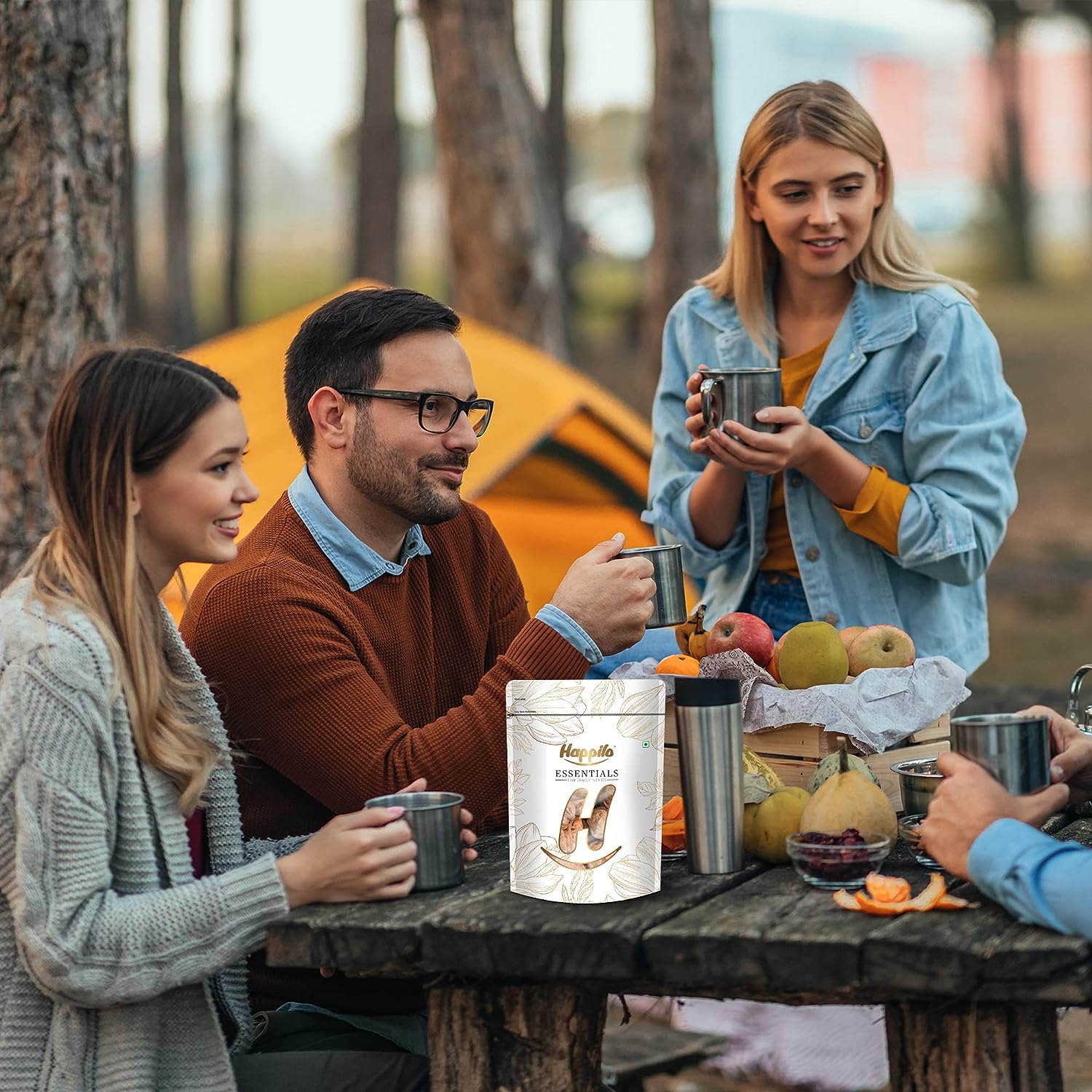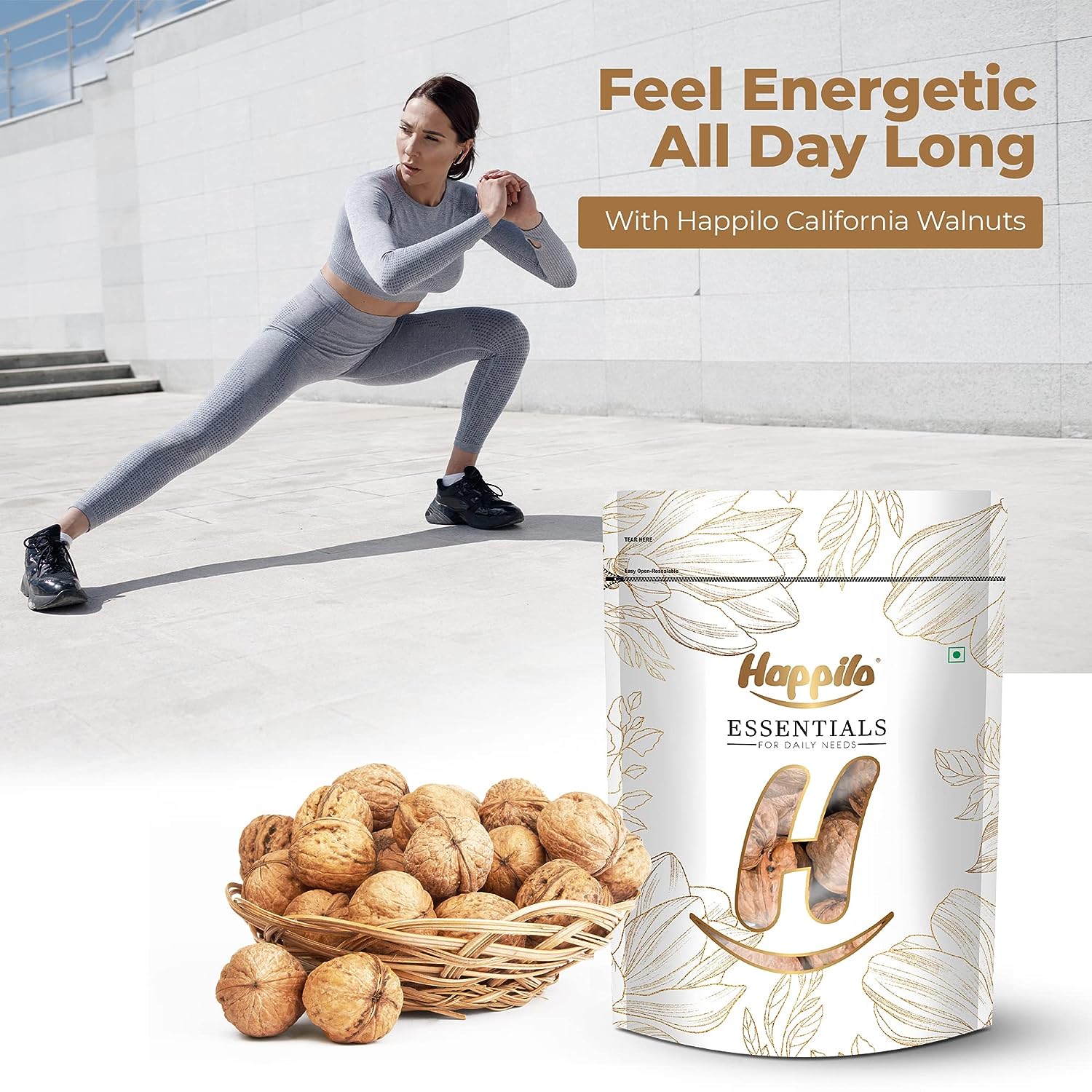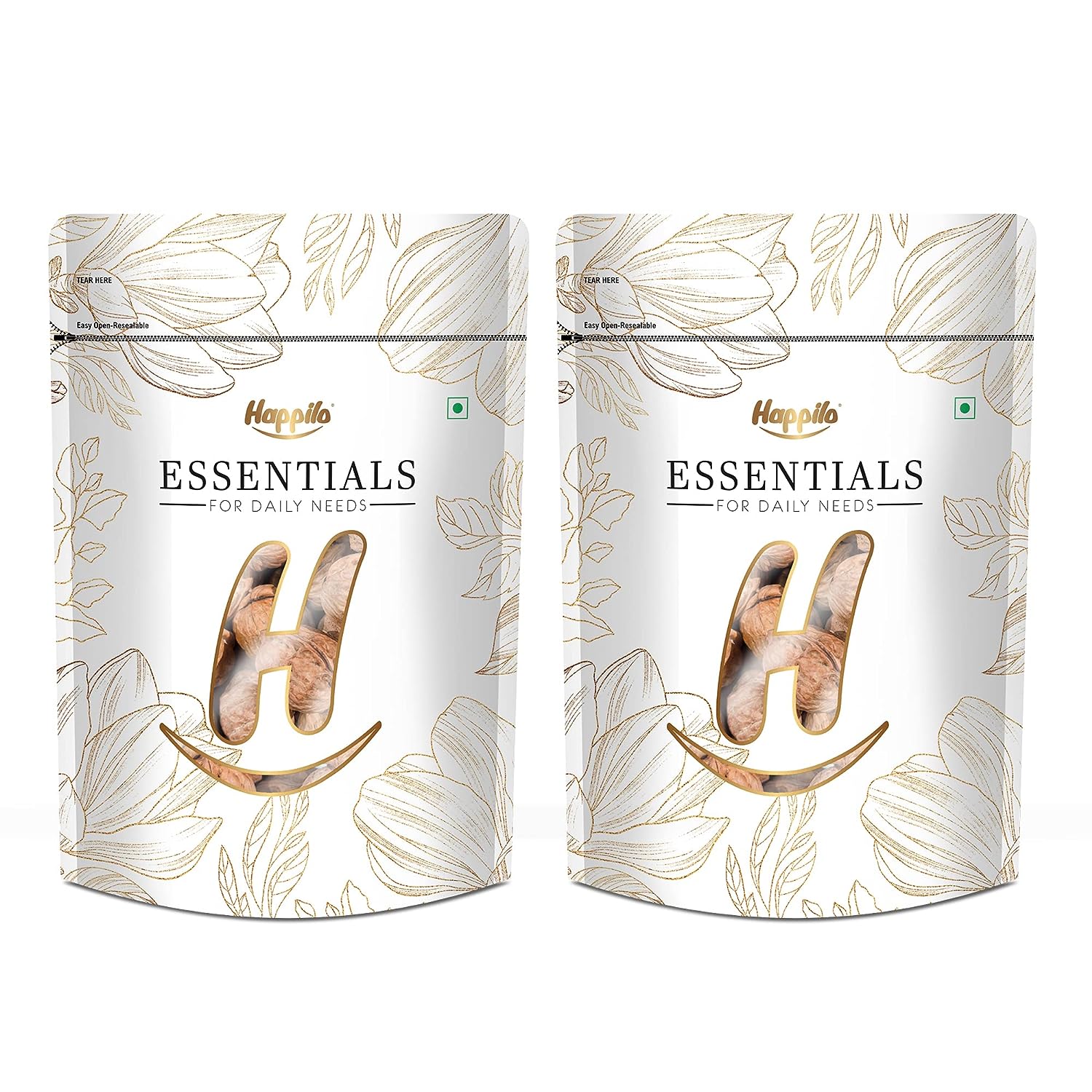 Happilo Essentials Californian Popular Walnuts Inshell
Share some content to your customers about your products.
These walnuts are a fantastic food source. Our walnuts are an excellent natural source of magnesium, vitamin E, vitamin B6, folate, and biotin, as well as fibre, zinc, and iron.

Alpha-Linolenic Acid (ALA), Omega 3, protein, vitamins, and minerals are all abundant in walnuts. In addition to being a very nutritious food and a natural energy source, walnuts help in weight management, maintain healthy cholesterol levels, and boost satiety.

Our walnuts make a fantastic snack on their own and can also be used as an exotic element in cooking and in many recipes for home baking.

Walnuts taste great when added to salads, eaten with cheeses, or used in a recipe for vegetarian sausage rolls. Walnuts are a healthy source of fibre and have a low sugar content.

For those who are concerned about their health, our walnuts make a great snack. They are both vegan and gluten-free.
Share some content to your customers about your products.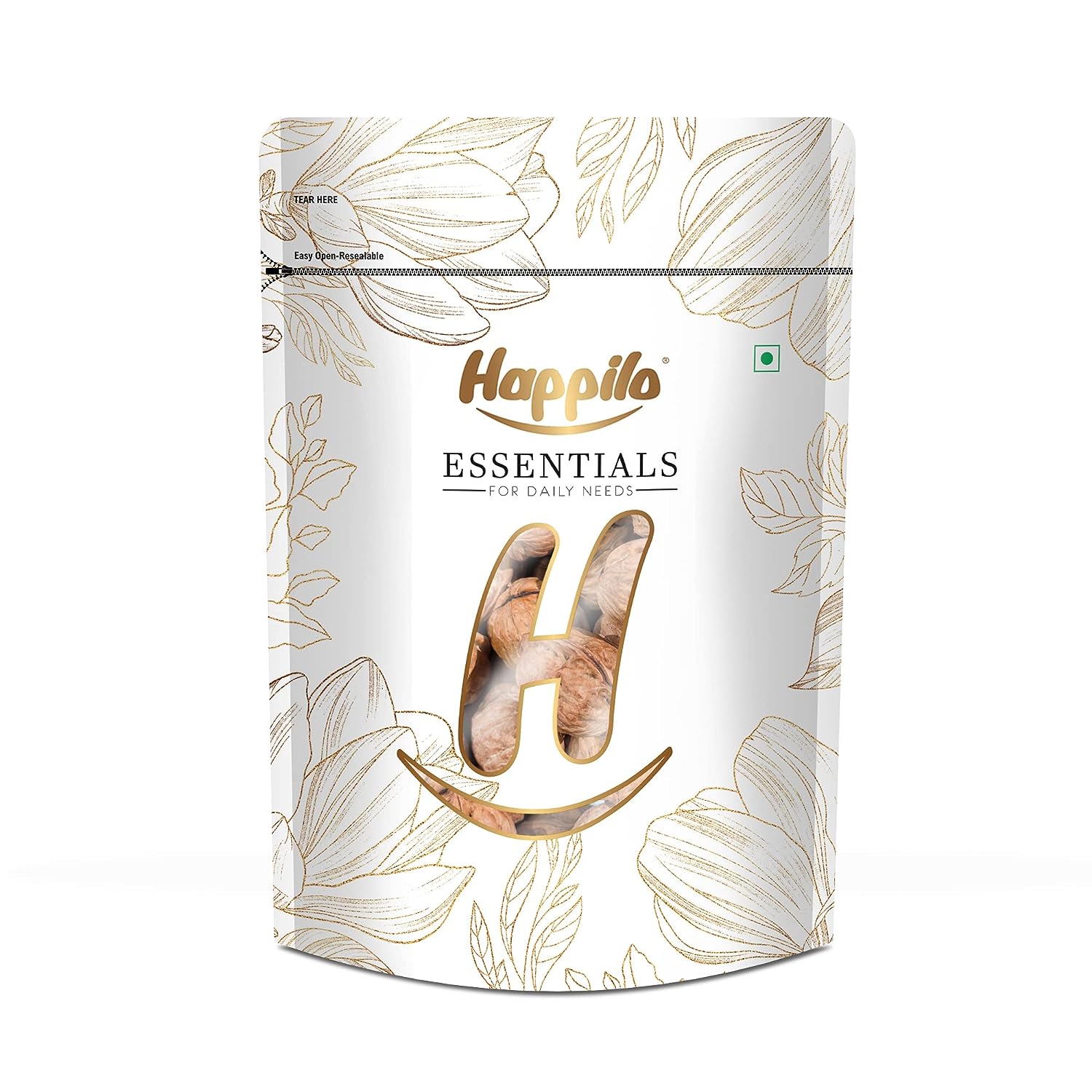 Explore Our Other Products
Yes, we ship all over the world. Shipping costs will apply, and will be added at checkout. We run discounts and promotions all year, so stay tuned for exclusive deals.
How long will it take to get my orders?
It depends on where you are. Orders processed here will take 5-7 business days to arrive. Overseas deliveries can take anywhere from 7-16 days. Delivery details will be provided in your confirmation email.
You can contact us through our contact page! We will be happy to assist you.